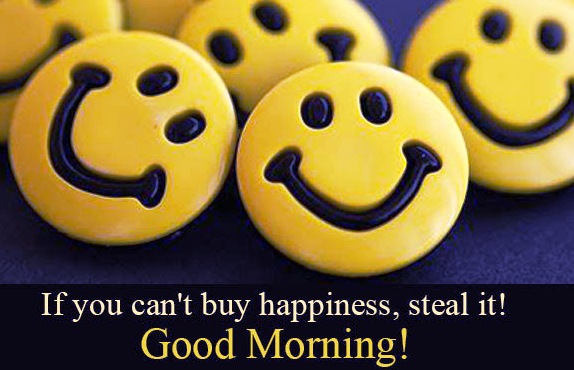 Good Morning SMS
1.Feel the pleasure of life
in every second.
Never be angry or sad,
B'coz every 1 min of ur sadness
u loss 60 seconds of happiness…
keep smiling ..
Good mrng…………..
2.People often change 4 two reasons- it can b either that u have learned enough that u want 2 change OR u have been hurt enough that u need 2 change!! GOOD MORNING.
3.Very little is needed2have a happy Life.
it is all within yourself.
in ur ways of thinking.
No matter what u do,
do it with L0VE in ur HEART…
Gud morning ..
4.Its True-
All d water in d ocean could never sink a ship unless it gets inside.
All d pressures of life can never hurt u unless u let them in! Good mrng. . . .
5.Dear Friend's!
Your Remaining
Sleeping Time
Has been Expired
SO
Plz
Leave Ur Bed
Open Ur Eyes
And c Ur Mobile
I wish U
G00D M0RNING
6.Expression of the face could be seen by everyone.
But d depression of heart could be understood only By d Best one..Don't lose them in life….G00D M0RNING
7.Comparison is the best way to judge our progress …but not with others,compare your yesterday with your today…
good morning:-) 

8.A strong n positive attitude creates more miracles than any other thing because Life is 10% how u make it & 90% how u take it. Gud Morning
9.Once in life do fall in love,
not necessarily with a person
but with an idea
a dream
an ambition!
More often it'll b a reason to wake up with a smile..
GOOD MORNING!!
10.I know still ur lazy hands r trying 2 pick the cell and ur cute half opened eyes r trying to read d msg my sweet
friend it's time 2 wake up.. Good morning…
BY SHWETA TIWARI
The following two tabs change content below.
We, at BMS.co.in, believe in sharing knowledge and giving quality information to our BMS students. We are here to provide and update you with every details required by you BMSites! If you want to join us, please mail to
[email protected]