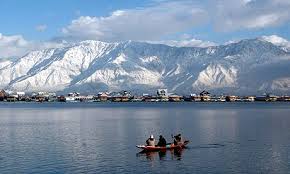 There are two thoughts which plague one's mind at the mention of Kashmir, one is terrorism and fear and the other is beautiful valleys. For many years now Kashmir has been the bone of contention between India and Pakistan which most of the times results in bombings, killings and bloodshed in the valleys. But without any doubt it is one of the most beautiful places and one must visit because there is much more to this place than what is shown on news channels. Kashmir has beautiful valleys, snow-clad mountains, lovely flowers and much more to offer even peace. It truly is a paradise.
Here are a few places which are a must visit in Kashmir:-
Srinagar – The city is best known for its lush gardens, serene lakes, and landscape. Enjoy a shikhara ride on Dal or Nagin Lake. I would personally recommend the Dal Lake which is much cleaner than the Nagin. Visit the Mughal Gardens, Shankaracharya Hill, Old City monumnents, Shalimar Garden and Nishat Garden.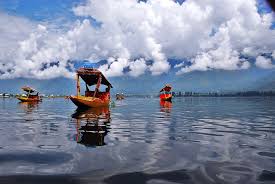 Sonmarg – Located on the Srinagar-Ladakh Highway, around two and a half hours drive northeast of Srinagar; scenic Sonamarg ("Meadow of Gold") is famous for its Thajiwas Glacier. Scenes of many Bollywood movies have been filmed in the area, and you won't have to try very hard to feel like you're in one! However the cherry on the cake is the pony or horse ride which people mostly take. It is a one of kind experience, very strongly recommended.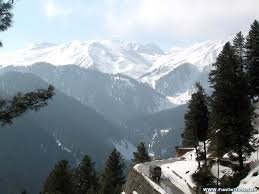 Gulmarg – Gulmarg ("Meadow of Flowers"), India's version of a ski resort, is situated less than two hours drive east of Srinagar. If you're not into skiing, you may still want to let the gondola whisk you more than 13,000 feet up Mount Apharwat for outstanding views. The gondola experience attracts most of the people to this place. Apparently, it's the world's highest cable car. And, it's very popular, so you should buy your tickets online to avoid long queues. Unfortunately, you'll still have to wait to board it though and the pony owners are particularly aggressive in pestering tourists for business. Not recommended as it would ruin your mood and experience.

Pahalgam – Pahalgam, the "Valley of Shepherds", is around three hours drive from Srinagar and is near the departure point for pilgrims going on the Amarnath Yatra. It is beautiful place and must visit in Kashmir. Visit Pahalgam's Betaab Valley (the Bollywood movie "Betaab" was shot there), with its fresh flowing Lidder River and surrounding snow-capped hills. Also visit the Aru valley which is rich in Pine trees.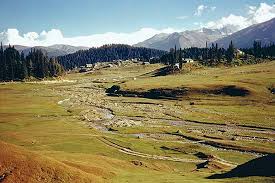 However before you make up your mind to visit be prepared for a certain things like most of the people there would be approaching you to sell something or the other which becomes highly irritating after sometime. Right from the shopkeeper to the driver to even the barber would try to sell you Saffron so just be careful. Most of the people are friendly and welcoming as they see a pile of cash walking towards them in every tourist, there may be some unpleasant encounters. Kashmiri's would always refer to Kashmir as 'Hamara Kashmir' and have a certain attitude towards it.
Dry fruits, handicrafts, bags etc are there in abundance and you have to be careful about the stuff you would be picking. The variety is amazing. Do try the kashmiri wazvan which is a specialty.  The presence of soldiers makes one feel safe throughout Kashmir and also proud of their dedication and commitment even in unruly circumstances. Overall you would have a pleasant experience.
Just in case you decide to tip don't expect any gratitude from Kashmiris as they feel you are visiting Kashmir to only fill their pockets.
Happy Journey!
–        Anjani M Nautiyal
The following two tabs change content below.
Latest posts by namrata desai (see all)