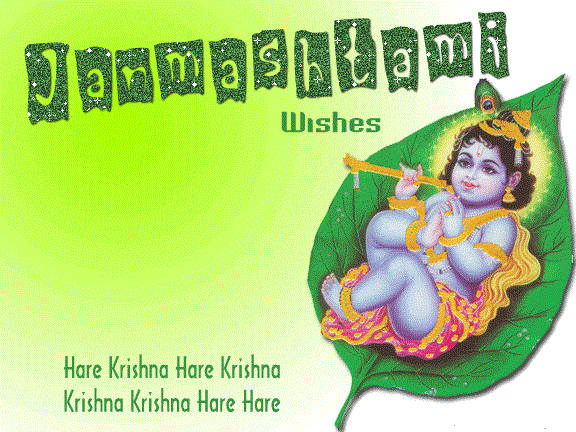 1) Lord Krishna believed in Karam Yoga:
Follow the right path;
See unity in diversity;
Serve humanity without expecting rewards;
Happy Krishna Janamashtmi!
2) This festival occurs on the eight day (Astami)
of a lunar fortnight hence the name (Krishna+astami).
Krishnastami which comes sometime in August is
celebrated over two days.
The first day is Krishnastami or Gokulastami.
The second day is called Kalas
3) Love is a consistent passion to give… not a meek persistent hope to receive.
~ Lord Krishna
Happy Krishna Janmashtami!
By Komal Dhumal

Related Stories