Happy Gokulashtami SMS, Messages, Quotes, Wishes, Greetings, Wordings in Hindi 2014
1.
Nand ke ghar Anand Hi Anand Bhayo,
Jo Nand Ke Ghar Gopal Aayo,
Jai Ho Murli Dhar Gopal ki,
Jai Ho Kanhaiya Lal Ki"
Happy Janmashtami.
2.
Murli manohar
Brij ke dharohar
Wo Nandlala Gopala
Bansi ki dhun se sabke dukh harne wala
Sab milkar machaye dhoom ki Krishna aane wala hai.
3.
Dekho Phir Janmashtmi Aayi Hai,
Makhan Ki Handi Ne Phir Mithas Bhadhai Hai,
Kanha Ki Leela Hai Sabse Pyari,
Wo De Tumhe Duniya Bhar K Khusiya Sari.
Happy Janmasthmi 2014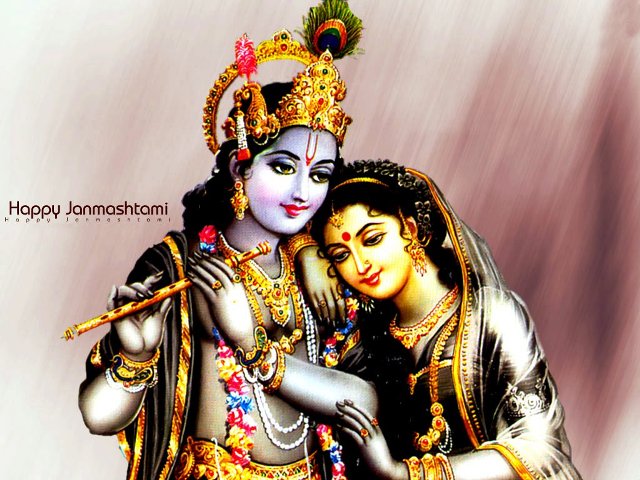 17 August 2014 is the 5241th Birth Anniversary of Lord Krishna. Krishna Janmashtami is also known as Krishnashtami, Gokulashtami, Ashtami Rohini, Srikrishna Jayanti and Sree Jayanthi.  The Janmashtami tithi (timing) will begin on 5.55 pm on August 17 and it will end on 6.06 on Monday i.e August 18.
Don't miss to check:
Latest SMS, Wallpapers : Happy Krishna Janmashtami / Krishnashtami / Saatam Aatham / Gokulashtami / Ashtami Rohini / Srikrishna Jayanti / Sree Jayanti / Janmashtami 2014