Die-hard Old Monk drinkers will swear by the spirit sipped neat, with a few ice cubes and a dash of water or soda, or topped with a bit of cola and a twist of lime. Here are the Rum recipes you don't want to miss it..
Rum Punch :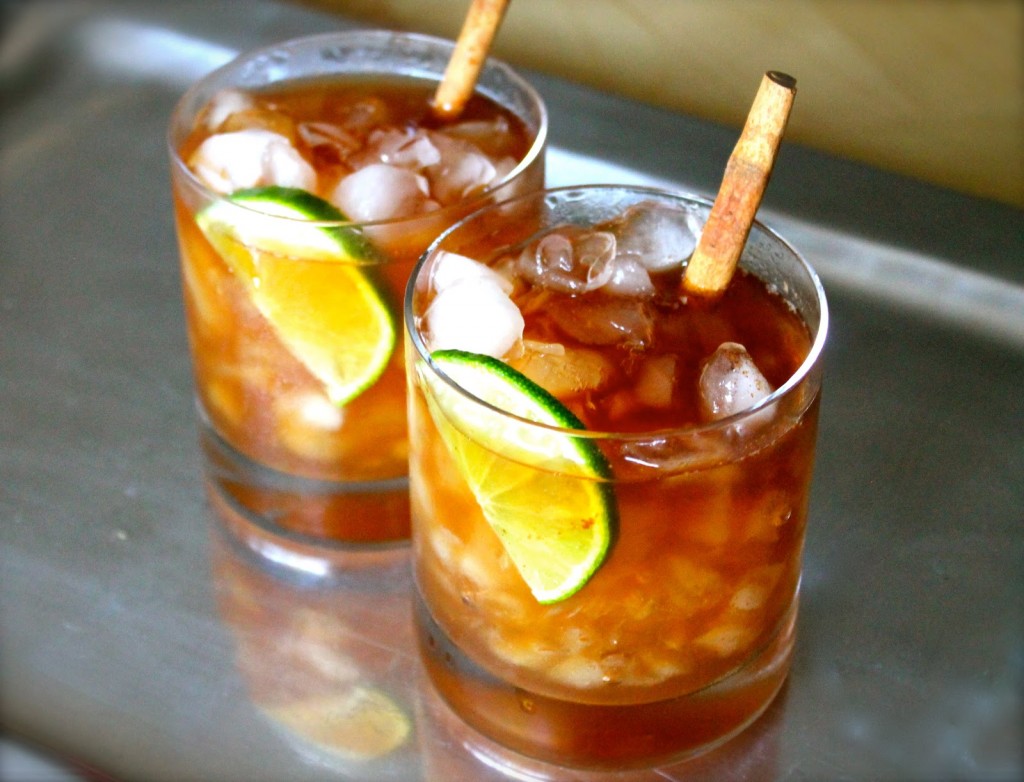 Ingredients :
Dark rum
A pinch of chaat masala
A pinch of black salt
Pineapple juice
Fresh lime juice
After mixing shake all the ingredients in a cocktail shaker with ice and serve, over ice, in an glass. Garnish with a pineapple wedge and an oblong, slit green chili.
Muddled Monk :
Ingredients :
Dark rum
Orange liqueur
Fresh sweet lime
Fresh lime juice
In an old-fashioned glass, muddle the sweet lime chunks and pour in the rest of the ingredients. Top with crushed ice and garnish with a twist of sweet lime peel.
Garden of Eden :
Ingredients :
Dark rum
Fresh lime
Apple juice on top
Now fill a tall glass with ice cubes. Pour in the rum and top with apple juice. Squeeze the fresh lime wedge and drop the peel in as well. Garnish with a few apple slices and serve.
Mango Monk :
Ingredients :
Dark rum
Mint syrup
Fresh lime juice
Fresh mango or mango puree
Now blend all the ingredients together in a bar blender with ice. Serve slushy in a brandy snifter and garnish with a sprig of fresh mint.
Monk's Coffee :
Ingredients :
Dark rum
Coffee liqueur
Fill an glass with crushed ice. Pour in the rum and coffee liqueur. Stir, then garnish with a few coffee beans.
–  BY PRATIKSHA TRIVEDI
The following two tabs change content below.
Latest posts by Tanvi Gupta (see all)