Gone are the days when people only had Plain or Masala Dosas. In today's world where fusion is the way of life and an integral part of the culture- not just in terms of music or dance but also food; we can have modern mix of dosas keeping in mind the fast changing tastes.
AMERICAN CHOPSUEY DOSA-
Did you think dosas were not capable of going the Chinese way… think again…this American chopsuey dosa is an Indo-Chinese fusion dish. This Combo of shezwan sauce and fried noodles with veggies is filled in plain dosa which gives it a new yummy look.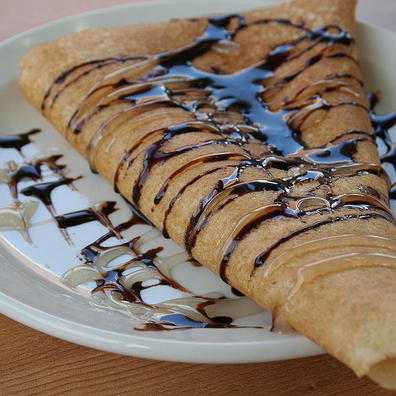 Chocolate dosa-
A moderately soft yet sweet dosa, prepared by adding Nutella/chocolate, rolled and cut into pieces; this dosa is a delightful dessert option for chocolate lovers.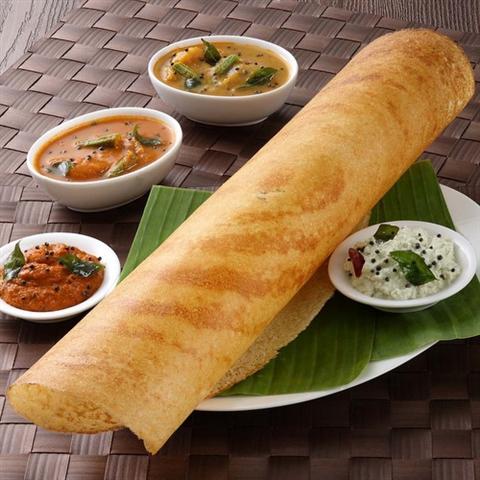 MEXICAN DELIGHT DOSA-
Stuffed with assorted pepper and jalapeno, this innovative recipe adds twist to your regular dosa.
PAV-BHAJI DOSA-
Tired of the same old masala dosa, Mysore masala or rava dosa….! Want to have best of pav-bhaji and dosa at the same time? Then try the Pav-Bhaji Dosa and get both Gujarat and South in your mouth. Sounds delicious, doesn't it?
SPRING ROLL DOSA-
Well how can you miss this….the stuffing may be Chinese inspired, with pan-tossed cabbage and spring onion; but the dosa and sambar are definitely South-Indian. The tomatoes cooked in red sauce (& chillies) gives it a South American taste.
For sure, Mumbai never disappoints anyone in terms of food. With the daily addition of recipes, the traditional Dosas are not forgotten and yet there is something that is something new and hot for everyone to try out.
– By Harshali Amin
The following two tabs change content below.
BMS Team aims to help the BMS students all over Mumbai colleges, empower BMSites and revolutionize management education. If you wish to be a part of our core team, write to
[email protected]