On 23rd December Bodo militants killed many people in Assam, especially local tribal as a mark of revenge as assumed by many for the act of killing of two militants in the last encounter on Sunday. Bodos are a tribe in Assam that contribute to 10% of its population. Here are a few facts that you should definitely know about the attack being a fellow citizen
The series of attacks were done in four places (i.e. in Sonitpur and Kokrajhar district) .
Indian Prime Minister Narendra Modi called it to be "an act of cowardice" and tweeted condolence to the victims also President Pranad Mukherjee tweeted,"Such acts of terror and violence must be put down with a firm hand".
The attackers were dressed in military uniforms and also forcibly entered people's houses shot them in or dragged them out and killed.
Home minister Rajnath Singh to visit the state of Assam on 24th(today).

Besides killing of two of their militants, the other reasons predicted are
To Raise terror
In lower Assam the international border with Bhutan has been sealed completely also additional forces have been sent to Bodoland
Bodo militants also accuse tribals to help the security force so that's why they targeted them.
Involvement of National Democratic Front of Bodoland, as they have been fighting for a seperate homeland since many years .
This is not the first time that the bodo militants have attacked.Last they had attacked in May killing many muslims because of which today muslim areas have heavier security.
The attcks of Assam in May
https://www.youtube.com/watch?v=RASu9tmbOOs
The recent Bodo Attack pictures-
Injured people being treated at the hospital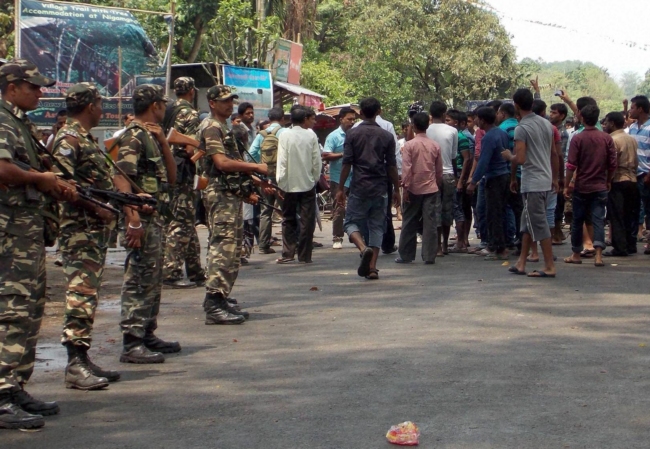 The video showing the story of escape and description of the attack by survivors of the attack
https://www.youtube.com/watch?v=rEhjI-TTtQQ
This video is a short documentary like video on not just the recent attacks but also the overall conditions of Assam as well as the media's role should have been and the way it is
https://www.youtube.com/watch?v=LBwmAdL6AsU
The following two tabs change content below.
A first year management student from Mumbai.
Latest posts by Shreya Karania (see all)