There are many movies which come under the title "inspiring". There are movies which you have watched or maybe I have not watched. But today I am sharing with you some movies which I have watched and found them inspiring. These are movies Both from Bollywood and Hollywood.
Following are movies that I think which are must watch for anyone : 
1. Saving Mr.Banks 
Saving Mr. Banks is a Hollywood movie starring Tom Hanks ( Walt Disney ) and Emma Thompson (P.L Travers ).
The movie is about the collaboration between Walt Disney and P.L. Travers, the author of Mary Poppins. P.L Tavers is suffering the sad past and tragedy which happened with her family when she was small, till date she has not been able to recover from it. Walt Disney wanted to make a movie about Mary Poppins just to make his daughters happy, since he has given them a promise. Now these two complete opposite personalities come together to create the most memorable and loved movie Mary Poppins.
This movie is Beautiful and nostalgic. The relationship which the movie explores is amazing. This movie makes you understand and learn the most important things in life. It will make laugh and cry. It will make you sad and Happy.
Tom Hanks and Emma Thompson have performed so well in this movie that if you would think of Walt Disney or P.L. Travers, these two names will come to your mind.
A Must watch for anyone.
2. Maleficent

 
Maleficent is a Hollywood movie starring Angelina Jolie as Maleficent, the most misunderstood fairy.
Maleficent has an ideal life in the magical forest she lives in. She has a beautiful and pure heart. She is kind and sweet to everyone. She is protector of the forest. Then one day she falls in love with a man and everything changes. The betrayal by the man leaves her devastated and miserable. Now she vows to take revenge on his daughter. 
This movie is beautiful to watch. It gives a moral to the story. It defines love in a different way all together which is really amazing to watch. 
Angelina Jolie has performed really well in Maleficent as Maleficent. She has portrayed perfect emotions for the movie. I loved her performance. 
It is Must watch Movie.
3. The Pursuit of Happiness.
The Pursuit of Happiness stars Will Smith and his Jaden Smith, in this real life story of Chris Gardner. 
A single father's struggles between taking care of his son and finding a job to survive. Struggles like being evicted from the apartment having no place to go. A job which pays no money. A story about a tough journey this man goes through to be successful in life and to earn money.
This story truly has been so inspiring. It will make you understand that hard work and determination will give you success. It will make you root for the characters.
Will Smith and Jaden Smith have performed outstandingly in this movie. This movie touches you heart and will inspire you.
4. 3 idiots
3 idiots is a Bollywood movie which stars Aamir Khan, R Madhavan and Sharman Joshi as lead actors. 
Based on Chetan Bhagats book Five Point Someone, After knowing their best friend has been found, 2 friends go on a journey to meet their friend. He makes them nostalgic about their times in the college with their best friend.
This movie tells us the true meaning of friendship . It takes a take on serious problems in the society that students face. This is extremely funny. It is realistic take on the education and student life in India. 
5.English Vinglish.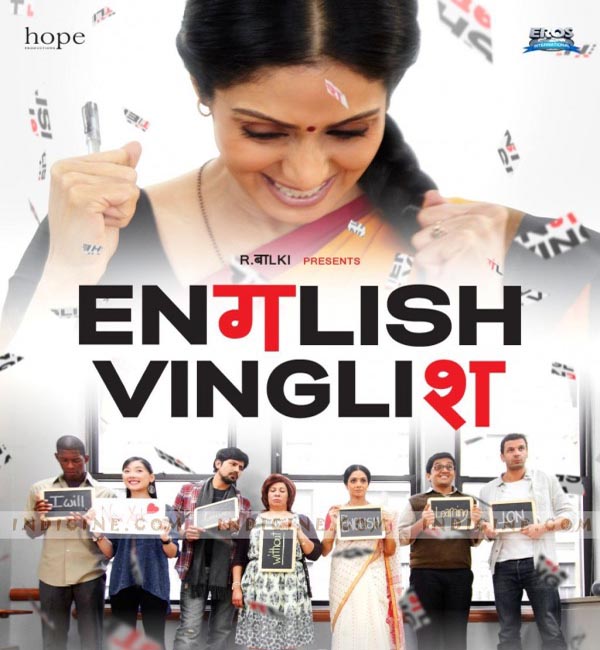 English Vinglish is a Bollywood movie staring Sridevi as a woman who does not speak English.
A traditional and simple-minded middle class woman (Sridevi) does not know how to speak English. She after going to the USA, she knows that she doesn't even know how to place an order in a cafe due to not knowing English. This makes her determined to learn an accelerated English language course to overcome this barrier.
This movie is simple and it has a strong message which it gives to us. The entire movie is carried by Sridevi and she has excellently performed in it. 
This movie is truly inspiring in many ways.
6. Taare Zameen Par
Taare Zameen Par, a Bollywood movie stars Darsheel Safary and Aamir Khan as leads who share a student and Teacher Relationship.
This movie is about a young boy who likes to draw and paint and doesn't like to study. He suffers from failures and poor grades in the school. His parents constantly scold him for not studying, ultimately tired from his behavior his parents send him to boarding school, where this boy meets Aamir Khan, who helps him in many ways.
This movie has a new concept and story, deals with many issues related to education and parenting. It is emotional and beautiful to see this young boy regaining his confidence and strength.
7.Queen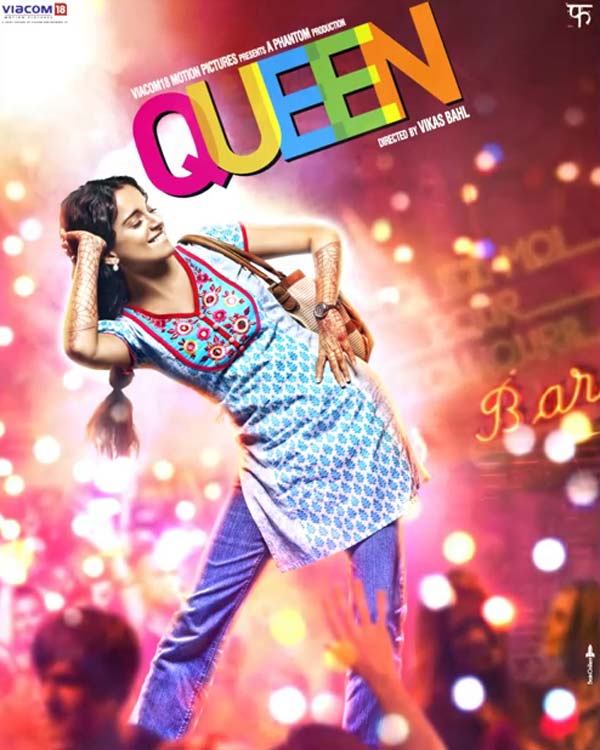 Queen is a Bollywood movie starring Kangana Ranaut as Rani aka Queen.
After getting dumped a day before the wedding, depressed Rani ( Kangana) decides to go for her honeymoon alone, where rediscovers herself and know the meaning to life.
This movie is so inspiring for any girl out there. The movie is unique and refreshing. It is funny and really sweet to watch. One can completely fall in love with the all the characters in the movie. 
Kangana has done an outstanding job in this movie. She is a character one can relate, a typical Indian girl. 
This movie has been truly inspiring.
These are some of the movies that I think which are truly inspiring. There are many others but these are must watch.
Have Fun Watching Movies !!!
SANIYA P. RANE
The following two tabs change content below.
I like to live life to the fullest , this is the reason why I love to write about various things in life and about life in general.
Latest posts by Saniya Rane (see all)