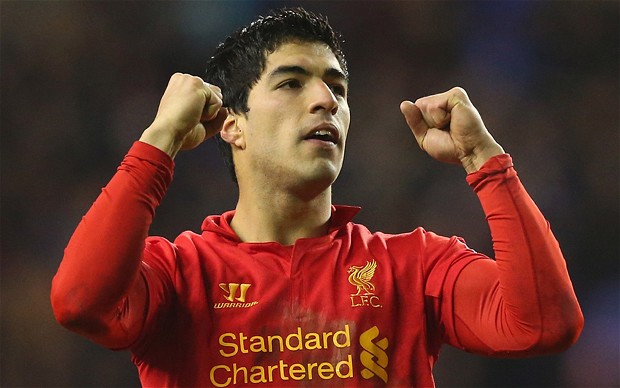 Football is in air. Germany is on every body's lips. This reminds me of Luis Suarez "The Striker" of Spanish Club FC Barcelona and Uruguayan National Team. If hearing this name develops the urge to know about him, "Wikepedia" is the answer. You will have all his achievements listed over there.
He is one of those footballers whose entry excites the audience and authorities. Just like Cristiano Ronaldo…CUTE. But I would still like to keep my legs out his sight. Definitely indicating his suspension for biting his competitors' legs in 2014, 2013 as well as 2010. But guys….if you are worth £75m, then why not take the liberty of your demand in the market. I still can't believe, Liverpool sold Suarez for £75m to Barcelona. But truly his hard work has attracted money, fame and success like a magnet attracts an iron.
His life story is just like a Bollywood story. A simple normal boy, born in Salto, Uruguay in 1987, started learning the word football in the streets of Salto with his brother Paolo Suarez. Initially joined a local club but in 2006 moved to Netherlands to join Groningen. After that he never saw back. 5 year deal with Ajax in 2007 and opportunity to join Liverpool in 2011. Every successful player will have a down fall but rising like a star after that downfall is called a true sports person. Just like Suarez who scored 35 goals in 2013 Confederations Cup,after encountering a downfall at London Olympics, 2012.
But every coin has two sides. Suarez is the perfect representation of this statement. His achievements are the positive side of the coin but indulging in activities like biting competitors' leg, racial abuse to Patrice Evra is surely not appreciable. However, a man is a mixture of good and bad. So let's accept it and enjoy his game.
It is said that behind every successful man, we have a woman's contribution. My friends, we have Sofia Balbi (Suarez's wife) as his emotional support. And never to forget, Dady's champ "Benjamin" and little princess "Delfina".
– Aishwarya J
The following two tabs change content below.
BMS Team aims to help the BMS students all over Mumbai colleges, empower BMSites and revolutionize management education. If you wish to be a part of our core team, write to
[email protected]