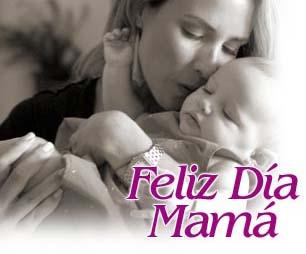 The first celebrations of Mother's Day was celebrated in  ancient Greece , where they surrendered to honor Rhea , the mother of the gods Zeus , Poseidon and Hades .

Catholics  celebrated Mother's day to honor the Virgin Mary , mother of Jesus. In the Catholic calendar on 8 December Party celebrated the Immaculate Conception , Catholics adopted date for the celebration of
Mother's Day.

In England to the seventeenth century , a similar event took place, also related to the Virgin, who was called Mothering Sunday. The children attended mass and returned home with gifts for their mothers.

Finally, seven years later, President Woodrow Wilson declared in the year 1914 , the Mother's Day as the second Sunday of May in the United States. That was adopted the internationally as mother's day till today.

In Mexico, Mother's Day is celebrated every year on May 10, without conforming to weekdays as other countries.
The following two tabs change content below.
live lazzy ..... go crazzy ^_^ Berry pin - 7582495D <3 <3 intagram - ash_0309
Latest posts by Aishwarya Mehta (see all)