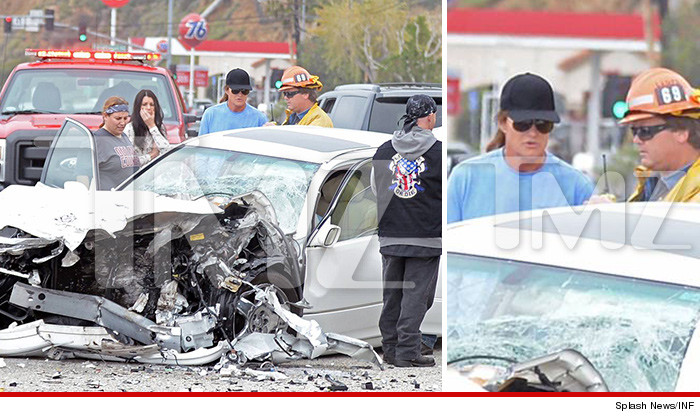 Bruce Jenner was involved in a horrific car crash which involved 4 vehicles on Pacific Coast Highway at Malibu at around noon on Saturday.
One person is dead and it looks like Bruce caused the accident.
Law enforcement said that 4 vehicles were involved in the accident and one woman died leaving 7 with minor injuries.
According to eyewitnesses, Bruce rear ended the white car and that car went into on going traffic and was struck by the hummer. The woman died instantly.
When checked, Bruce was found to be fine but the rest of them involved in the accident had minor and moderate injuries. Bruce told cops he wasn't drinking and passes a field sobriety test.
https://www.youtube.com/watch?v=Ru-Hrsx4F3k
The following two tabs change content below.
Ancy
Nationality : Indian Education : First Year BMS Student