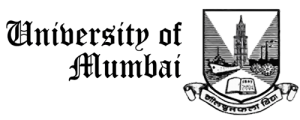 After the meeting held by the Joint Action Committee for Improvement of Higher Education, one thing is very clear that voices are not going to go unheard this time. Held on Wednesday 12th of February, this meeting was conducted by Economics Professor Neeraj Hatekar of Mumbai University. The two major issues discussed were the difference in grades awarded to students with equal marks and the Financial Management paper of T.Y.BMS Semester 5.
"The university has awarded grades to students based on their consistency of marks instead of looking at their overall marks. They have considered the Credits a student received throughout the past semesters and accordingly graded a consistent student who might have scored lesser marks with better grades than those who have worked hard this semester and gotten good marks but were not consistent enough in their marks in the past.
While this has been the case for students across all streams from the university a worse case that has come to light is of the T.YBMS students who recently appeared for their 5th semester examinations. These students had to appear for an extremely tough paper, apparently the toughest paper set in the past 12 years with C.A level questions. The correction methods were also faulty as the professors received 3 different sets of answer keys jumbling up the entire correction process. The ones to suffer were the students, as many across the university who had scored good marks in their prelims ended up scoring as low as 3 and 4 marks.
A follow-up meeting to address both of these issues is being planned on the 15th of this month at 4 pm on the ground floor of Poyabawadi Municipal School, opposite Kamgar Maidan near KEM Hospital in Parel. In their past meeting they had written a letter to the university demanding for a change in this grading system along with a solution to address the plight of the T.Y.BMS students on Saturday they plan to secure their support and send it across to the university. Hopefully, students will receive justice this time around!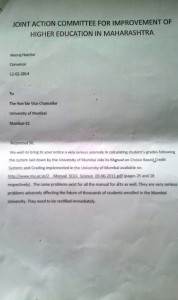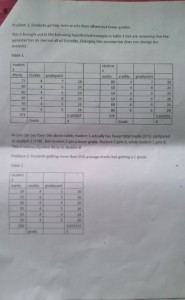 The following two tabs change content below.