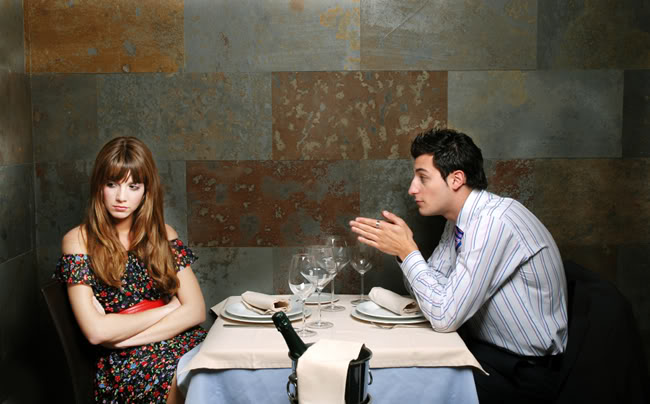 If men have faults then women are also nowhere faultless. Women too have faults as they too are human beings and no queens come down straight from heaven. If Men can spoil Women's life .Women also can ruin him totally. Both are same sides of the coin when it comes to making mistakes and finding flaws.
Earlier centuries back we could say that certain kind of men were not worth women. But today even certain kinds of women are not worth the good men. Today women are giving tough fight to men in all walks of life including in the race of being the worst among all.
Types of Women to be never dated:
One who wants to keep you in her control
A woman who thinks she is superior to you for no matter whatever reason and regulates your life every moment is not worth your love. Nobody on earth has right to control no matter if she is the girl you love. The one who treats you like a robot will soon treat you like a dog.
One who is there for you only for Money
There are many women who run behind money and spoil even the remaining women's name due to which there is a stereotype thinking in men that women run behind money. I agree with it but then you got to be thousand miles away from such women. God forbid you don't have the money to satisfy her shopping and all other end she will surely leave.
Your best friend's sister
I understand a woman can make you fall for her maybe because of her beauty or her nature. If that woman turns out to be your best friend sister you are finished (laughs).You do anything to her even by mistakenly the friend will for sure will think you are wrong and will bash you up. In which you will lose the girl and also your best buddy.
The Drama Queen
These are most difficult to tackle. They are amongst those who will make a scene out of everything even on the middle of the road in front of your friend making you feel embarrassed.
It is better to stay away from them
Cry baby kind of Women
Firstly you got to think thousand times before you speak in front of such women. You won't know on what they will start shedding tears for.
.
Rude Women
They are amongst those who on everything even if you do the best things for them they will be rude to you. They will only hurt you nothing else.
Extremely Jealous Women
Such women will keep checking one everything you do and doubt you 24*7.
So guys be aware and don't fall for beauty. Open your eyes and choose wisely rather than blindly based on looks.
The following two tabs change content below.
Latest posts by Carol Fernandes (see all)