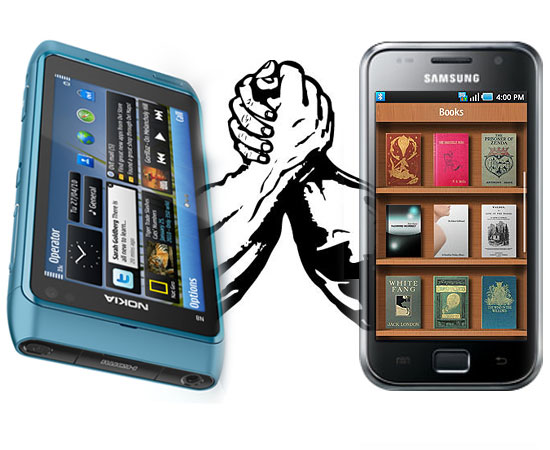 Nokia was founded in Finland whereas Samsung was founded in South Korea, Seoul.
Nokia came into existence in 1865 whereas Samsung came into existence in 1938.
Founder of Nokia is Fredrik Idestam whereas Samsung's Founder is Lee Byung Chull.
Nokia's revenue is $38.65 billion whereas Samsung's revenue is $220.1 billion.
Nokia's employees are 1,35,949 whereas Employees of Samsung are 3,44,000.
Nokia's concentrated efforts are on innovative design and most sold among businessmen. Samsung is favorite among young consumers.
Shahrukh Khan is the brand ambassador of Nokia whereas Aamir Khan is the brand ambassador of Samsung.
The following two tabs change content below.
live lazzy ..... go crazzy ^_^ Berry pin - 7582495D <3 <3 intagram - ash_0309
Latest posts by Aishwarya Mehta (see all)