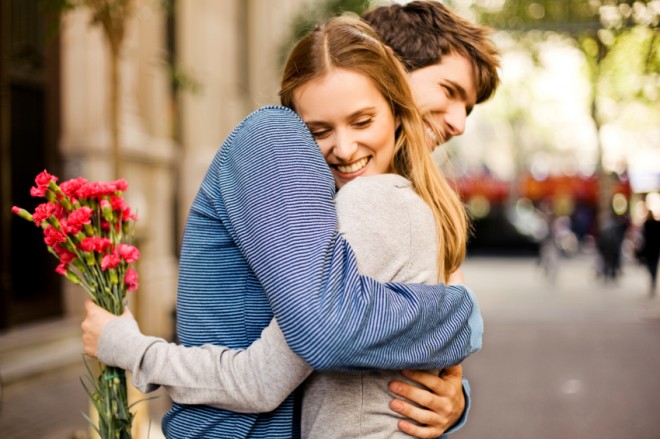 You get in with the biggest fights with the people you care the most. A perfect relationship is not always beautiful and perfect it has ups and down. We all have fights, arguments, tears and disagreements in relationships. However fighting or having a disagreement in a relationship does not matter but what you do to make-up for your fight matters the most. If two people are truly in love then fights often get them closer to each other. But if not then such conflicts could lead to heart-breaking results. You could use these ways to make- up whenever you have a fight.
Look for the reason: Often most couples either fight without any reason or their reasons are way to out of their own understanding. After you have fought, try and find out the main reason or the cause or culprit behind the fight. It could be your unnecessary thoughts, deeds or actions that may have ignited the fire. The cause itself will give you the solution.
Communicate through best of words: Let your heart out in best possible words. Do not hesitate to be straight forward in telling the things that you didn't like. For example, "I did not like this behaviour of yours, please don't act like this". Don't just let go off the situation, communication is always better to overcome any fight or situation. Don't leave any fight resolved explain them the reason of you being hurt, what you feel after the fight. I'm sure your partner will understand your problem.
Apologize, take responsibility: Keep your egos aside and take up your step towards an apology. 'Sorry' is that magical word that can melt any heart. Never mind if you take a step if it's not your fault, sometimes take up a step from your side can stop the situation from getting worse. But always do not apologize when your partner is wrong let them even take a step.
Let your partner learn in their own time: Time heals all wounds. After you have made your attempt to put forth your words and apologies give them the time to resolve the situation within themselves. After they are sorted they will surely come to you.
Look for best ways to stop it: Now that you know the reason and if you find yourself fighting on the same reason over and over again try your best to solve it before you get into a fight. Solve the problem amongst yourselves, do not include a third-party who can take can advantage of your situation. If you find it necessary to have one, then look for a faithful friend.
No matter how much you fight, but it's important to make-up. Fights make relationships stronger if it's healthy. Keep up the healthy fights and avoid repeating the same mistakes over and over again.
The following two tabs change content below.
Latest posts by Daisy Pais (see all)