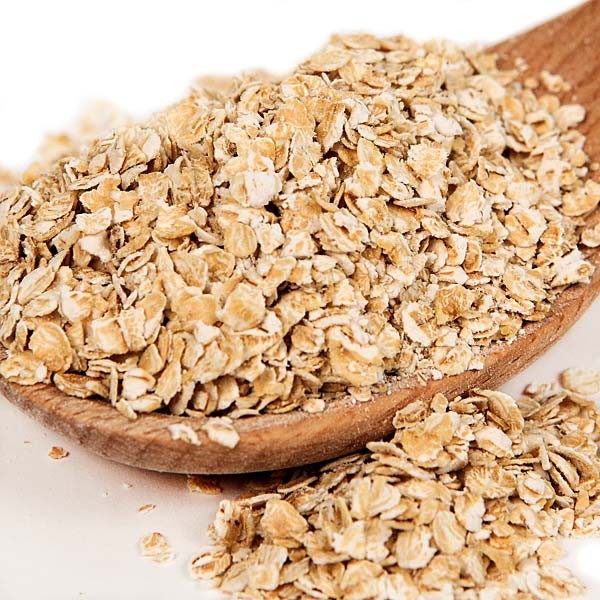 Oats is basically a cereal whose seeds is edible and is known by the same name. A bowl of piping hot oatmeal is perhaps a healthy way of starting your day. Oats are full of fibre and just one cup contains more than 10 grams of protein. This keeps you feeling full and reduces snacking.
Oats have many benefits and uses.
Treatment for Acne
Cooked oatmeal is a great natural remedy for treating acne. Boil some oatmeal till it softens and let it cool for 15 minutes. Apply it on the affected area and rinse off after 10 minutes.
Removes Dryness
Oats are effective in fighting dull, flaky dryness as they contain polysaccharides, which become gelatinous in water. To get rid of dryness you can make a facial mask by mixing a mashed banana with a cup of ground oatmeal and adding some lukewarm milk. Stir it properly to make it smooth and apply it all over your face for 10-15 minutes.
Skin Moisturizer
It acts as a natural moisturizer by removing the dead skin cells. You can add a cup of milk, two cups of oats and a tablespoon of honey to moisturize your skin as well as relax your body.
Relieves Itchiness
Oats have anti-inflammatory properties and are suitable for all skin types. They are clinically effective in healing dry and itchy skin. Oats powder can be mixed with warm water to form a thick paste and applied over itchy skin to get immediate relief from intense itching.
Skin Lightening
Oats are known for their skin lightening effects as well as improving the skin tone and texture and smoothing out blotchy areas.
Hence, oatmeal is a super food and can be a nutritious choice for all meals as well as snacks.
Stay fit, stay healthy! 🙂