Third Match of the Knockout round was between Chetana College (PG) and S.P.D.T. College, Andheri.
The match was quite disappointing. There was a target of 15 runs in 3 overs to CHETNA (PG). In spite of their hard work the CHETNAs couldn't make it & lost the match by 9 wickets.
The team captain was not satisfied with the team performance.
"The opposite team had good co-ordination, bowling line up, batting line up",said the losing team's Chetana College Captain Mandar Patil.
According to the winning team S.P.D.T. captain Rohan Verma, "We played only to win. We are very passionate about cricket. The opponents were great competitors to us, specially their captain but we used strategies of sticking to the basics & good practice."
Winning Team – S.P.D.T. College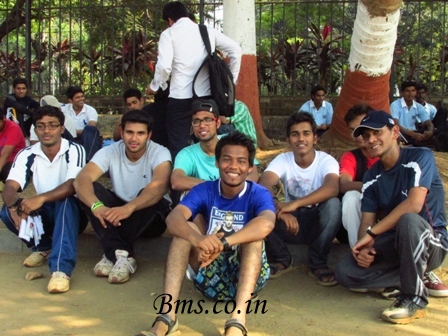 Rohan Verma – Captain
Saurabh Gupta – Vice Captain
Atul Dubey – Man of the Match
Opponent Team – Chetana College (PG students)
Mandar Patil – Captain
Chirag Chedda – Vice Captain
Star Player – Aashay