The AAP has seen a lot of ups and downs since the beginning. Kejriwal has been slapped and also jailed. Even after all the the odds the only one reason that bothers him the most is the EVM tampering. Here are few facts on this story
EVM tampering stands for Electronic Voting Machine's Tamperings.
He claims that the machines have been tampered to favour the BJP for the 7th February elections.
The EC officials explained Kejriwal that he had a misconception and there was no tampering done.
The officials also explained him that the locks of three control units and four ballot units were broken and were replaced.
Also certain faults that were found in the software were nothing but negligible and occur to non-tampered softwares.
Atlast after enough investigation Kejriwal took a breath of relief as he found out that the softwares were Tamper-proof.
Later it was told that whatever the button was pressed the light was lit on BJP in the mock polling session only so the Aap came up with an idea of putting banners outside the booth to educate people about EVM tampering as a remide.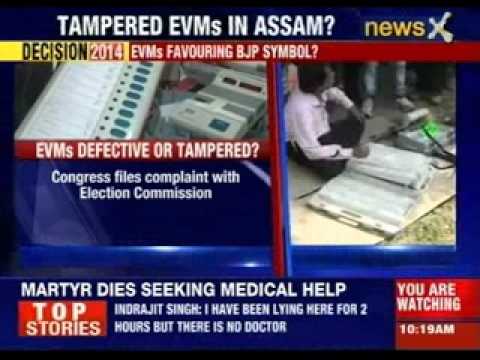 Arvind Kejriwal also tweeted for the same.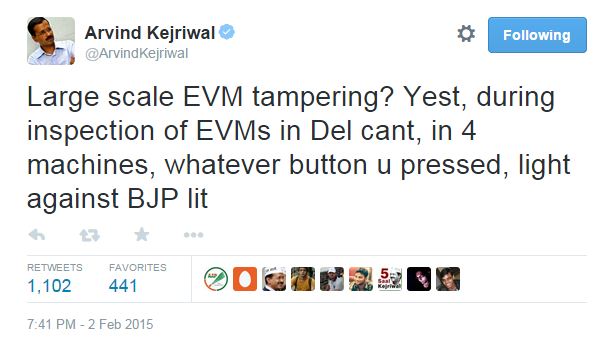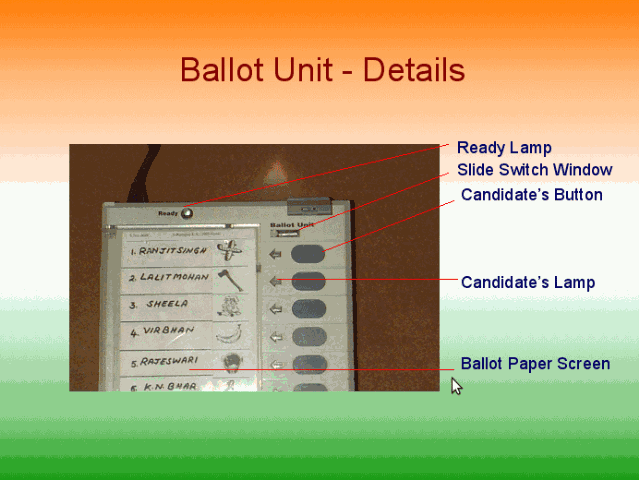 How to deal EVM-
The Indian Polling Machine's quality-
https://www.youtube.com/watch?v=yeJvRCWGdnY
The following two tabs change content below.
A first year management student from Mumbai.
Latest posts by Shreya Karania (see all)