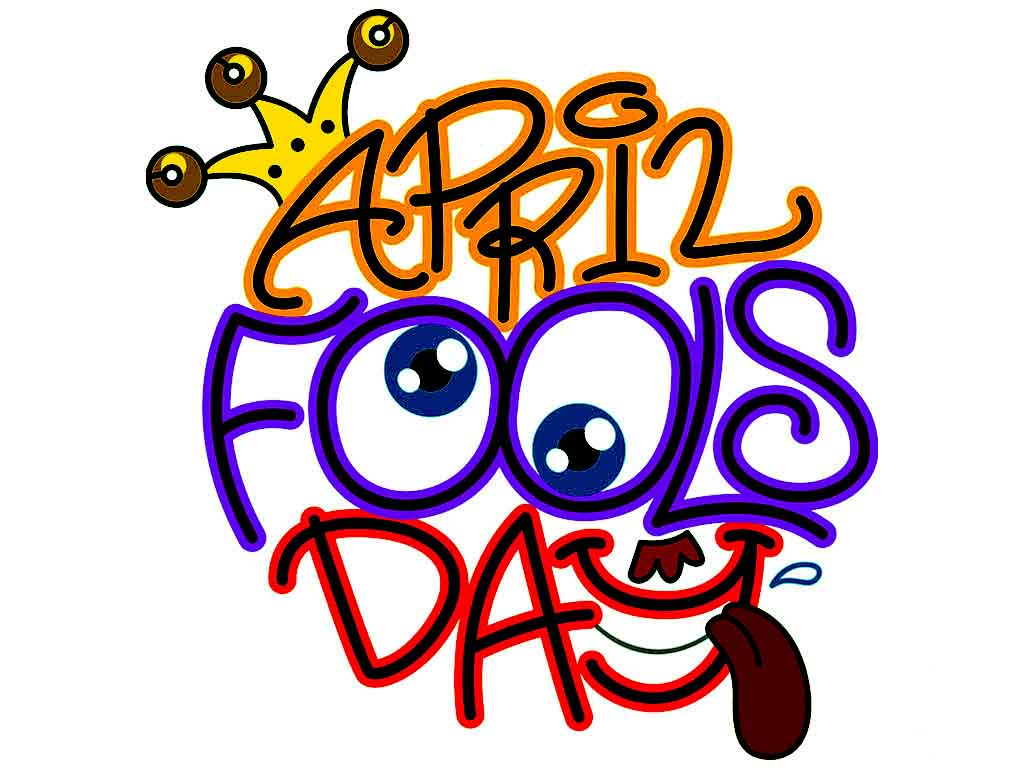 Don't miss to check : Latest SMS, Wallpapers : Happy Gudi Padwa, Ugadi, Cheti Chand, Chaitra Navratri, Nyepi Day, Hindu New Year, April Fools' Day, Ram Navami 2014
1)
Jabse apko jana he,jabse apko paya he,
har dua me meri apka nam aaya he,
dil karta he puchu uss khuda se ki tune itna GANDIYA DOST
kya sirf mere Liye banaya he..?
Happy April Fools' Day!
2)
Aaj Kal..Har Pal
Har Waqt..
Din Bhar..
Mujhe Rehta Hai..
Bas Tera Hi Khayaal..
Kyonke Aane Wala Hai
April Fool..
Aur Banana Hai Tumko
April Fool in Advance!
3)
Tu thi paas tab tha ek bahana jeene ka,
Ab tu nahi to is jeendegi ko bhi khair jeena kya!
Ab to teri yadon mein hi hai mashgul hum,..
..Khair woh baat alag ki har lamho mein bante hai april fool hum
4)
1st April ko logo ko murkh banane k 5 tarike..
.
.
.
.
Ye pahela tha..
Baki 4 agle saal!
Happy fools day.
5)
Khush toh bohut hoge tum,
baat hi kutch aisi hai,
1st april jo ho rahi hai,
dil mein gudgudi si ho rahi hogi,
aur kyo na ho….saal mein ek hi toh din aata hai jo
hota hai sirf tumhaare naam
6)
Jab tum aayne k pas jate ho,
To ayna kehta hai Beautiful Beautiful,
Jab tum aayne se dur jate ho,
To ayna kehta hai April Fool! April Fool!!
7)
Sine me dil,
Dil me dard,
Dard me yaqin,
Yaqin me khyal,
Khayal me khwab,
Khuwab me tasvir
Tasvir me sirf ap!
Itna Darawna khuwab?
Baap re Baap
8)
In hasino se Rasme Wafaor Dil Lagana sarasar bhool hai…
Jis din ye ikrar karen mohabbat ka,Samajh lena us din APRIL FOOL hai…!
9)
Aap jaisa koi meri zindaki mein aaye to baat banjaye
Aap jaisa cute meri zindaki mein aaye to baat banjaye
Aap jaisa cute meri zindaki mein aaye to baat banjaye
Aap jaisa bewakoof meri jhhoti baaton per yakeen kare to "APRIL FOOL" banjaye…
10)
Attendence..
Pappu
Yes Sir
Bablu
Yes Sir
Tinku
Yes Sir
Ullu
??
Ullu
??
Ullu
Button dabana band kar, teri baari hai, attendence lagwa.
11)
Aisa DOSTANA hamara, Mai KASHTI tu kinara, Mai DHANUSH tu teer, Mai
MATAR tu paneer, Mai VARSHA tu badal, Mai RAJMA tu chawal, Mai HOT tu
cool, Mai APRIL tu….?