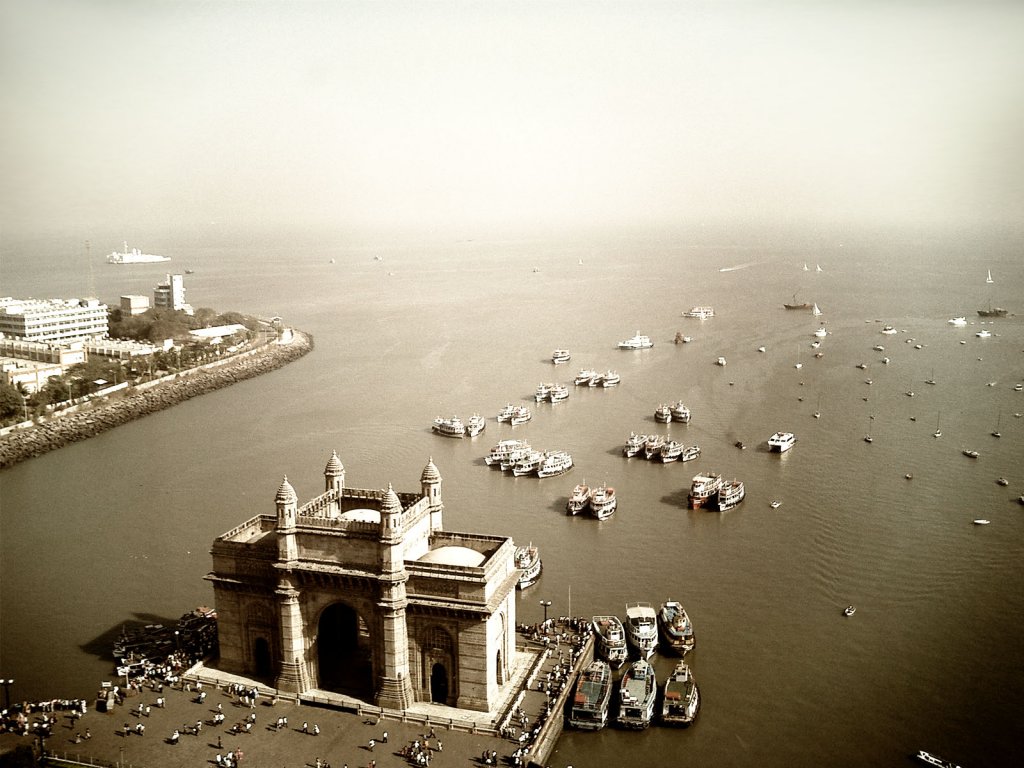 Many of us at Mumbai are all aware of the touristy attractions such as gateway of India, the royal Taj Palace and so on .But enlisted in the five things mentioned in the article I am sure at least one of them will be unheard to you:
>> BOLLYWOOD WALK OF FAME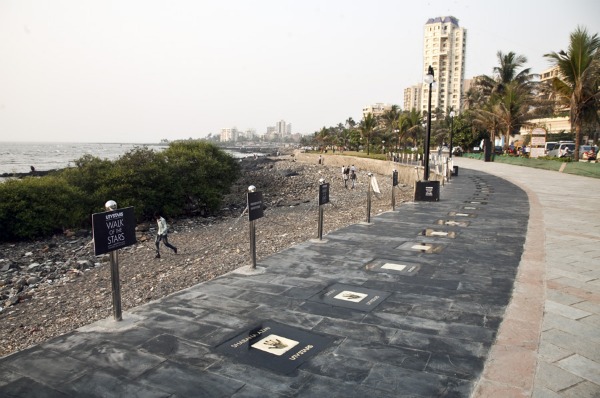 Located in the Bandra bandstand promenade is similar to Hollywood walk of fame but the only difference is that it has the star handprints embedded into the sidewalk Some of the personalities whose handprints include  legends of Bollywood cinemas such as Amitabh Bachchan, Dharmendra, Rajesh Khanna, Salim Khan, Javed Akhtar, Shatrughan Sinha, Dharamendra, Sadhana, Waheeda Rehman, Vinod Khanna, Zeenat Aman, Asha Bhonsle, Pran, Rishi Kapoor, Shashi Kapoor, Mithun Chakroborty, Salman Khan and Dilip Kumar.
>> KALAGHODA FESTIVAL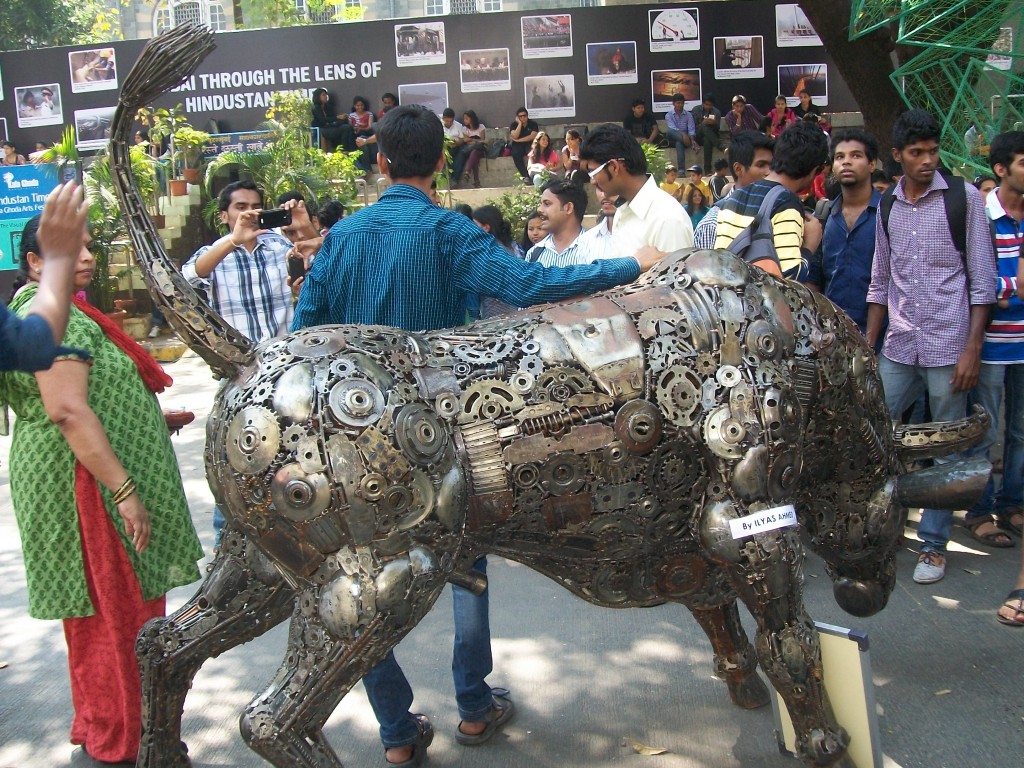 The country's largest multicultural festival, created to draw attention to the  unique and beautiful area of South Mumbai.
>> NIPPONZAN MYOHOJI TEMPLE
A Japanese Buddhist temple in Mumbai? Yes, located near Worli naka. Nipponzan Myōhōji is a small Nichiren Buddhist order of about 1500 persons, including both monastics and lay supporters. The community reveres the Lotus-Sūtra and  is actively engaged worldwide in the peace movement. Making it A perfect spot to drift away from the hustle and bustle of the city.
>> HERITAGE WALK

A heritage walk in the city of dreams lets you relive moments in history 'Apollo Gate and Front Bay Walk' covers the northern part of the old 'Fort'. This was the area where the first signs of habitation were seen on the island of Bombay. The walk begins in the European Renaissance style Ballard Estate business district with its perfect avenues and streets echoing reminiscent of Victorian London.
>> STRAND BOOK FAIR
Ever heard of a place where books are sold by the weight like one can get a total of 11 books at Rs.300? Well it is in  SUNDERBAI BOOK STORE that hosts the famous Strand book fair located in church gate.
 Here is your turn to relive the road not taken in Mumbai to understand the true essence of the city that never sleeps.
– Khyati Kotiyan
The following two tabs change content below.
BMS Team aims to help the BMS students all over Mumbai colleges, empower BMSites and revolutionize management education. If you wish to be a part of our core team, write to
[email protected]