Singapore is a bustling cosmopolitan city that offers a world-class living environment, with her landscape populated by high-rise buildings and gardens. One interesting facet you'll discover about Singapore is a ubiquitous collage of cultures, where people of different ethnicities and beliefs coexist. Besides a vibrant multicultural experience, there's more you can discover about Singapore.
 A Journey into Singapore's Past
While the earliest known historical records of Singapore are shrouded in the mists of time, a third century Chinese account describes it as "Pu-luo-chung", or the "island at the end of a peninsula".  Later, the city was known as Temasek ("Sea Town"), when the first settlements were established from AD 1298-1299.
During the 14th century, this small but strategically- located island earned a new name. According to legend, Sang Nila Utama, a Prince from Palembang (the capital of Srivijaya), was out on a hunting trip when he caught sight of an animal he had never seen before. Taking it to be a good sign, he founded a city where the animal had been spotted, naming it "The Lion City" or Singapura, from the Sanskrit words "simha" (lion) and "pura" (city).
The city was then ruled by the five kings of ancient Singapura. Located at the tip of the Malay Peninsula, the natural meeting point of sea routes, the city served as a flourishing trading post for a wide variety of sea vessels, including Chinese junks, Indian vessels, Arab dhows, Portuguese battleships, and Buginese schooners.
The next important period in the history of Singapore was during the 19th century, when modern Singapore was founded. At this time, Singapore was already an up and coming trading post along the Malacca Straits.  It was also then when Great Britain started to see the need for a port of call in the region. In particular, British traders needed a strategic venue to base the merchant fleet of the growing empire, and to forestall any advance made by the Dutch in the region.
The then Lieutenant-Governor of Bencoolen (now Bengkulu) in Sumatra, Sir Thomas Stamford Raffles, landed in Singapore on 29 January 1819 after a survey of the neighbouring islands. Recognising the immense potential of the swamp-covered island, he helped negotiate a treaty with the local rulers and  established Singapore as a trading station. Soon, the island's policy of free trade attracted merchants from all over Asia and from as far away as the Middle East and the US.
In 1832, Singapore became the centre of government for the Straits Settlements of Penang, Malacca and Singapore. With the opening of the Suez Canal in 1869 and the advent of the telegraph and steamship, Singapore's importance as a centre of the expanding trade between the East and West increased tremendously between 1873 and 1913. Its prosperity attracted immigrants from around the region.  By 1860, the thriving country had a population that had grown from a mere 150 in 1819 to 80,792, comprising mainly Chinese, Indians and Malays.
But the peace and prosperity of the country suffered a major blow during World War II, when it was attacked by the Japanese on 8 December 1941. Once regarded as an impregnable fortress, Singapore fell under the Japanese invasion on 15 February 1942. It remained occupied for the next three and half years.
When the Japanese surrendered in 1945, the island was handed over to the British Military Administration, which remained in power until the dissolution of the Straits Settlement comprising Penang, Melaka and Singapore. In April 1946, Singapore became a Crown Colony.
In 1959, the growth of nationalism led to self-government, and the country's first general election. The People's Action Party (PAP) won a majority of 43 seats and Lee Kuan Yew became the first prime minister of Singapore. In 1961, Malaysia proposed a merger between Singapore, the Federation of Malaya, Sarawak, North Borneo and Brunei to foster closer ties. A referendum held in Singapore in 1962 to vote on the merger with Malaysia showed the people's overwhelming support for it. Following that, Malaysia was formed in 1963 and comprised of the Federation of Malaya, Singapore, Sarawak and North Borneo (now Sabah). However, the merger proved unsuccessful, and less than two years later on 9 August 1965, Singapore left Malaysia to become an independent and sovereign democratic nation.
 A Multicultural Kaleidoscope
One of the more remarkable aspects of Singapore is the truly cosmopolitan nature of her population, a natural result of the country's geographical position and commercial success. Established by Thomas Stamford Raffles as a trading post on 29 January 1819, the small sea town of Singapore soon attracted migrants and merchants from China, the Indian sub-continent, Indonesia, the Malay Peninsula and the Middle East.
Drawn by the lure of better prospects, the immigrants brought with them their own culture, languages, customs and festivals. Intermarriage and integration helped knit these diverse influences into the fabric of Singapore's multi-faceted society, giving it a vibrant and diverse cultural heritage. By the end of the 19th century, Singapore had  become one of the most cosmopolitan cities in Asia, with major ethnic groups in the country being the Chinese, Malays, Indians,  and Eurasians.
As a reflection of its collage of cultures, Singapore has adopted one representative language for each of the four major ethnic or 'racial' groups. The four official languages in Singapore's constitution are English, Chinese, Malay and Tamil. Although Malay is the national language, English is the common language used for business, government and medium of instruction in schools.
Tourist Hotspots
Despite its small size, there are many things to see, do and experience in Singapore. Even Singaporeans who have lived most of their lives in their home country constantly discover new things and explore new spaces being evolved as part of the city's vibrancy. In fact, Singapore's rich cultural artefacts, interesting historical monuments, idyllic nature spots and fun tropical spaces make the country an exciting leisure destination, indoors or outdoors.
A few of the exciting attractions that dot the island:
It is home Southeast Asia's first and only Universal Studios theme park, the world's largest Marine Life Park, a destination spa – ESPA and a designer casino decked with exciting gaming opportunities. Six unique hotels complemented by creative meeting facilities, world-class shows and public entertainment, as well as celebrity dining and shopping options at FestiveWalk complete the experience.
Attractions at RWS:
Universal Studios Singapore is Southeast Asia's only Universal Studios theme park, with 18 out of 24 attractions just designed for Singapore. On 3 December 2011, Singapore debuts the world's first Transformers The Ride – The Ultimate 3D Battle which brings to life the story of the battle between the heroic Autobots and the villainous Decepticons.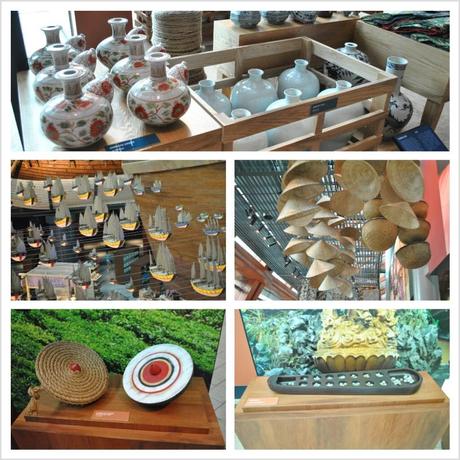 Maritime Experiential Museum is the first and only museum to showcase the maritime history of Asia. Featuring over 400 rare objects, the museum takes you on a journey of epic voyages.
Marine Life Park is the world's largest oceanarium. Come discover an action-packed aquatic world and plunge into wet and wild fun at Adventure Cove Waterpark.
Festive Walk is the perfect venue for you to dine, shop and club-hop. This strip opens 24/7 and comes alive at night with roving acts.
Marina Bay Sands comprises a luxury hotel, state-of-the-art convention and exhibition facilities, theatres, and some of the best shopping and dining in the region.
The three hotel towers are crowned by the Sands SkyPark on the 57th storey, which offers a 360-degree view of Singapore's skyline. This one-hectare sky oasis features lush greenery, beautifully sculptured gardens, remarkable restaurants and an infinity pool that almost lets you swim in the clouds. The Shoppes at Marina Bay Sands is home to over 300 stores and F&B outlets. In September 2011, the Louis Vuitton Island Maison opened in a stand-alone glass and steel Crystal Pavilion that floats on the waterfront of Marina Bay. Incorporating art and cultural elements in its retail space, it is the first Louis Vuitton Maison in Southeast Asia, and was specially designed by internationally acclaimed award-winning architect Peter Marino.
Just outside the theatres, you'll find the lotus-inspired ArtScience Museum that was designed as a symbolic gesture of welcome to guests from across the globe. Embracing influences from art and science, media and technology, design and architecture, the ArtScience Museum hosts major international travelling exhibitions from the most renowned collections in the world
One of the city's livelier spots is undoubtedly Sentosa, a sun-kissed paradise in the tropics which has more than enough attractions and activities to delight everyone. You can learn about Singapore's past at the heritage centre, enjoy the lush greenery at the nature park and explore the themed attractions, which are dotted all over this island.
Singapore Flyer : If it's an unbeatable "rooftop" view of the Singapore skyline that you want, hop on board the Singapore Flyer, which stands at a staggering height of 165 metres. As the capsule you're in ascends, you may even catch sight of our closest neighbours, Malaysia and Indonesia.
Shopping
Renowned as a world-class shopping paradise, Singapore boasts an unrivalled selection of shopping options. From the famous Orchard Road lined with endless high-end boutiques and major department stores, to ethnic precincts of Kampong Glam, Little India, Chinatown, and Holland Village, you can literally "shop till you drop" in Singapore.
One shopping haven you should not miss is the world-famous Orchard Road. Flanked by endless mega malls, you can find everything here, from designer labels to quirky independent ones, daily street wear to haute couture, to departmental stores, outdoor cafes, restaurants and cineplexes on Orchard Road. ION Orchard, the iconic building on the street brings together the world's best-loved brands in flagship, concept and lifestyle stores.
Besides Orchard Road, there are many shopping malls spread all over Singapore, including the heartlands.
The Fashion Gallery is a specialist luxury branded fashion store that showcases a range of 17 renowned luxury fashion designer brands from around the world. Located at the Departure Lounge North in Changi Airport's Terminal 2, the retail store spans 764 m2 and is one of the region's largest multi-brand airport fashion outlets.
Bugis Junction is Singapore's first glass-covered, air-conditioned shopping complex, set in a nostalgic architectural surrounding. It houses a Cineplex and various affordable fashion outlets, jewelry stores, and even electrical appliances shops.
IT enthusiasts should check out Funan Digitalife Mall and Sim Lim Square, where a wide range of computer-related goods and accessories are scattered across different levels of both buildings. Gadget geeks will also find the area around Funan Digitalife Mall worth further exploration. Across the road at The Adelphi, audiophiles can find a rich number of shops dealing in respected hi-fi brands, while Peninsula Plaza is home to established camera shops.
For an awesome an all-night shopping spree, head on down to the 24-hour Mustafa Center, where you can browse almost anything from over 75,000 items displayed on four levels covering an area of 70,000 square feet – at some of the lowest fixed prices in Singapore. Mustafa also offers many services including foreign exchange, visa processing and travels booking all under one roof.
Every day is a good day to shop in Singapore. But if you have to pick a date, the annual Great Singapore Sale is the event on to jot down in your calendar. Imagine a two-month long stream of bargains at all major retailers and even heartland malls. You can even enjoy late-night shopping at major stores on the central shopping belt from Orchard Road to Marina Square, which stay open till 11pm during the sale. A host of cashless payment promotions, reduced taxes and concierge services are also available for you when you shop during the sale period.
Dining
Singaporeans simply love good food. Whether it's after a long day at work, or during the weekends, you'll see them relishing their favourite dishes at the numerous hawker centres, cafes and fine-dining restaurants that dot the island. No wonder then that eating is said to be the country's national pastime.
Singapore food is more than just a blend of east and west. It has evolved over the years to become a cuisine in its own right and new delicious concoctions are always being created to reflect the growing diversity of Singapore culture. You can see a reflection of Singapore's cultural diversity in the array of local cuisines on the menu – Chinese, Malay, Indian and Peranakan among others.
Singapore has a mouth-watering array of cuisines to satisfy every palate – from local favourites to international cuisines. Even if you're feeling peckish in the wee hours of the night, you'll be glad to know that there are many restaurants in Singapore that open 24/7. For those with dietary restrictions, fret not. There are plenty of shopping malls and fast-food chains offering Halal food. It is also easy to find vegetarian dishes in food courts and restaurants.
Vibrance in the City
Many people marvel at the beauty of Singapore and her progressiveness. Way before becoming the cosmopolitan city of today, Singapore was just a humble fishing village, inhabited by an indigenous settlement.
Today, Singapore is a bustling cosmopolitan city of high-rise buildings, landscaped gardens and heritage-rich precincts. Home to a harmonious blend of culture, cuisine, arts and architecture, Singapore is rich in contrast and colour. In fact, you would find that Singapore embodies aspects of both East and West in many interesting ways.
Located in Southeast Asia, Singapore has a land area of about 710 square kilometres, making her one of the smallest countries in the world and the smallest in the region. Although small in size, Singapore commands an enormous presence in the world today with its free trade economy and highly efficient workforce. Also, her strategic location in the region has enabled her to become a central sea port along major shipping routes.
–          HINAL SHAH