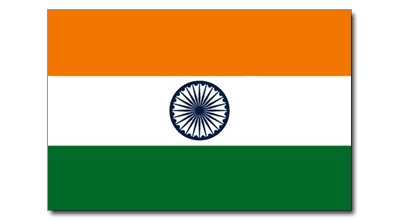 A team of 400 kids of the age group of 2 to 4 years, studying at Tree house Playgroup and Nursery preschool from all over Mumbai took the initiative to attend an entry into the prestigious Limca book of records.
The kids' attempt for the entry was to make the largest Indian tri-colour human flag (human formation). The event took place at Tree House High School in Goregaon.
This attempt of those kids aimed to portray the fine picture of talented young India on the occasion of 65th Republic Day of India on January 26. The vibrant kids started their activity at the dusk of the day and the whole event of the young kids was named as 'Nanhe Prayas Bade Prabhav' (little initiatives, big results.)
The students stood in saffron, white and green colored dresses in order to form the flag. The Ashoka Chakra was formed when the students were dressed in black while holding blue coloured cotton cloth (to demonstrate the 24 strokes in Ashoka Chakra) at the centre.
The determined kids were observed very passionate for this activity to make a human formation of their own national flag in such a prestigious book of records.
 – Varsha Chachad
The following two tabs change content below.
Latest posts by Ayesha Patel (see all)