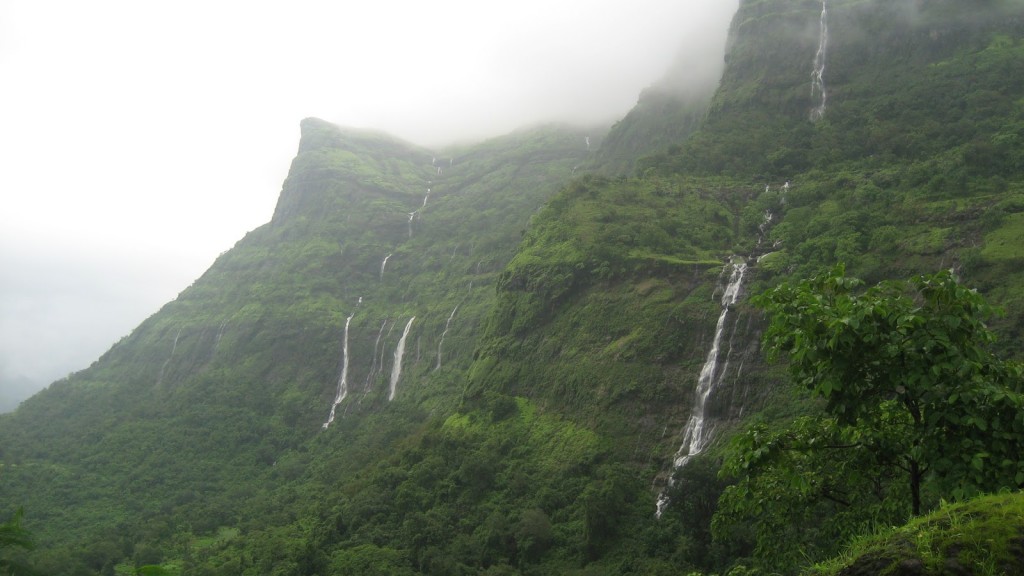 In the middle of heat and humidity, mind is driven to a new level of insanity and pressure. To regain composure and calmness we must unite with the nature. In order for this reunion we must indulge our self into some kind of physical exertion and adventure. The season also facilitates adventure sporting like trekking or long drives.
Hence to overcome your mundane systematic routine, we bring before you a nature embedded spot and palace for bird watchers- Lohagad (near Kamshet and Loha Gaon) ideal for one day picnic.
You can travel by your own car, take Lonavala exit of Bombay-Pune freeway and travel to Kamshet till Loha Gaon. From there starts the trek. About 14 kms to and fro.
Other alternative is train till lonavala and slow local from there in direction of Pune, which halts at Kamshet whereby you must step down. Cross the foot over bridge and you would be at the base of Lohagad.
All those shutterbugs who like to capture scenery or birds will find this place a heaven. Also those who want to drench in waterfall will be able to find quite a lot of perennial waterfalls. On top of the fort is a Joshi's eatery, whereby you will find snacks and tea. But the main attraction been their thali, especially prepared in 'Gaonraan style'. (Typical village staple diet)
However the main fort is not in good condition hence you mind not find much solace against sun or rain, also the winds blow quite heavily there making it difficult to pull your hair straight.
And with the arrival of the first showers, the breathtaking view from atop Lohagad is just Legendary. So, pack your cameras and start hiking. You miss it someone else will snap it. Doesn't waste time now, get moving folks…!!
(P.N. private vehicle recommended.)
 -Vibhav Galadagekar.
The following two tabs change content below.
BMS Team aims to help the BMS students all over Mumbai colleges, empower BMSites and revolutionize management education. If you wish to be a part of our core team, write to
[email protected]