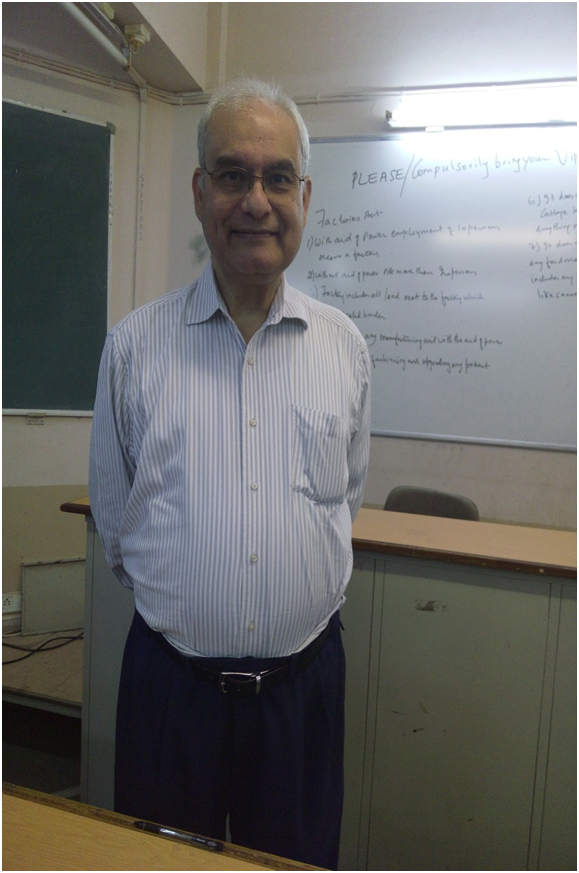 Name –Prof. Nadirshaw Dhondy
College Name – Alkesh Dinesh Mody Institute For Financial And Management Studies ( Visiting Faculty)
Tell us something about yourself?
ANS: I enjoy teaching because it empowers the youth to rise very high in life.
Tell us something about your college?
ANS: There is a lot of scope of improvement in this college, especially in infrastructure. The co-ordinator is excellent.
When did you join the teaching profession? What inspired you to choose this line?
ANS: I joined the teaching profession 37 years ago. Since I don't have children, I consider my students as my children.
Which subjects do you teach? What do you love most?
ANS: I teach Law, Business Ethics, Journalism .I love Corporate Law and Union Public Service Commission.
What is your teaching philosophy?            
ANS: Teaching Philosophy is maximum knowledge in minimum time.
There is a shortage of eminent professors at bachelors' level management. With more and more institutes joining the professional courses bandwagon, do you think professional / self-financing courses will become yet another boom?
ANS: Yes, I very strongly believe in this.
Today, we often come across students committing suicide out of failure, depression or tension of exams. What do you have to say about this?
ANS: They require counselling apart from parental care. A good faculty is a parent outside home.
A famous quote says "A good teacher is like a candle – it consumes itself to light the way for others". What would you like to say on this?
ANS: Yes, he also suffers poverty in payment patterns and exploitation by the Management.
Who would you call as the best student so far in your memory?
ANS: Bindu George. She is now at the very top most level in Royal Bank of Fujairah, Abu Dhabi.
One touching incident that happened with you in your teaching career?
ANS:  A student came and gave me her first salary after she was recruited in MNC firm.
What message would you like to give to the young students?
ANS: God comes first. The student that prays prospers always.
INTERVIEW TAKEN BY KHADIJA QURESHI, ALKESH DINESH MODY INSTITUTE