Daily routines, schedules have bored you ?  Want to go on a holiday , relax and enjoy with family then Dubai is the perfect holiday destination to explore.  It's time for Holiday, time to take off with your family to have fun and spend quality time, bonding. So Dubai is the perfect place for a holiday where the adults can relax and the kids can have a blast .
Dubai is one of the finest family holiday destination .Dubai is a city that promises fun for all. The desert safaris, aqua venture, water park and snow town will be a treat for the kids. Did you ever think you could go skiing in the desert? Yes, you can at ski Dubai which is a huge hit with adults and children alike. If you fancy a game of golf, Dubai has world class golf courses, the glitzy malls are a shopaholic's delight and at unbeatable prices too! Dubai zoo is a must for animal lovers! There is street shopping which makes us aware of our Indian street markets. There a large number of hotels for stay and with the best ambiance.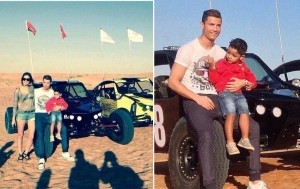 The desserts in Dubai and the sand buggy rides are fantabulous. Beautiful beaches where you can store memories by clicking pictures with your family. In the evening take a walk to the cruise and see the glittering lights of this metropolis city. Dubai is city that has much to offer and every member of the family is bound to go back happy after a holiday in Dubai !! Ever thought of a holiday ? Dubai is the perfect destination ..!! 🙂
BY VARSHA CHACHAD
The following two tabs change content below.
Latest posts by Ayesha Patel (see all)