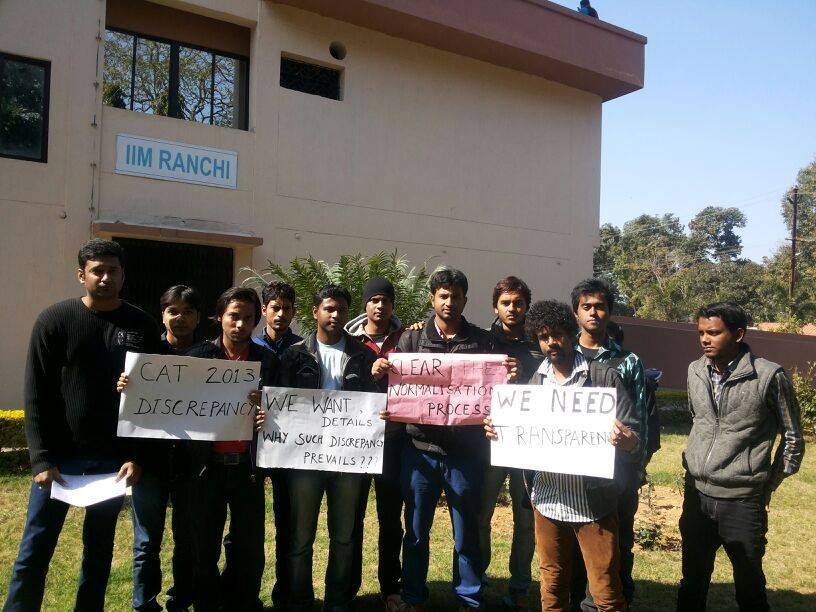 CAT 2013 results were announced on 14th January 2014. Since then, many students have demanded a revaluation from the IIMs and hence, filed petitions in different High Courts.
On Monday, Calcutta High Court has asked the IIMs to show the answer sheets and raw scores to the 6 petitioners.
Last week, Allahabad High Court sent notices to IIM Indore, Prometric and Union of India on a petition alleging discrepancy in CAT scores.
Earlier, Madras High Court ordered that 8 seats be reserved for each of the petitioners in any of the 13 IIMs.  
Last month, MP High Court issued notices to 13 IIMs to explain the normalisation and scaling process of the CAT 2013 scores.
IIM's Response:
IIMs have responded to the Calcutta High Court hearing stating that they cannot provide raw scores as the data is with testing partner Prometric.
In response to the MP High Court hearing, IIMs stated the admission process is likely to be completed by April 2014 and hence, cannot be delayed.
However, MP High Court has asked IIMs to respond to the discontented CAT candidates' doubts before the end of admission period i.e. April 2014.
The following two tabs change content below.