Kiran Bedi is not just any other Indian female name, it is the name that made and is still making every women of India proud to be a being of her species and nationality. Here is a write up on the facts of Kiran Bedi that everybody must know
1.
EDUCATION
Schooling-Sacred Heart School, Amritsar
Graduation-Government College For Women, Amritsar(with English Hons.)
Masters-Punjab University(Political Science), Chandigarh; Delhi University (Law Degree)
PHD-IIT Delhi
and also Post Doctoral on Transformation of Tihar Prisons, Delhi
She has also won many scholarships and Honours (best cadet, best athlete. etc).

2.SPORTS-Tennis
the All-India intervarsity tennis title for three years running, with her
younger sister Reeta Peshawaria.
Junior National Lawn Tennis Championship held at Amritsar, Punjab in 1966.
Asian Lawn Tennis Championship held at Pune, Maharashtra in 1972.
All-India Hard Court Tennis Championship in 1974.
All India Interstate Women's Lawn Tennis Championship held at
New Delhi in 1975.
National Women's Lawn Tennis Championship at Chandigarh in 1976.
and many Zonal and State lawn tennis championships all over the country from 1965 to 1978.
Represented India twice against Sri Lanka and won the Lionel Fonseka Memorial Trophy for the country.
Winner of the first-ever women's festival sports title for Delhi in 1976 bagging three gold and two silver medals with her younger sister Anu Peshawaria.
3.Family
PARENTS
Bedi was born to Prakash Lal Peshawaria and Prem Lata Peshawaria. Both the parents were academically inclined and the father was good in tennis also but had to manage family business so couldn't go any further and educated and motivated the daughters in such a way that they turned to be what they are.
Kiran was extremely attached to her mother. Her mother was the one to inculcate discipline in all. Once when Kiran was asked what she want her next birth like to which she replied having the same parents as she has now.
SISTERS
There were four Peshawaria sisters eldest being Shashi, second being ran herself, third Reeta and fourth Anu. Each of the sister had excelled in their own fields, the eldest in the field of Philosophy and arts, Kiran in the field of uniform services Anu in the field of Psychology and Reeta in the field of Law.
GRAND-PARENTS
Her grandfather was Lal Muni Lal who was one of the known faces to high Diplomats during the British Raj. He was approached by many for consultation and recommendation. Her grand-mother, Pritam Kaur was a firm and rooed believer of Sikhism and visited the Golden Temple on a regular basis.
THE BEDI FAMILY
The star tennis player met the love of her life, Brij Bedi on the tennis court. He was a university level tennis players. The players tied knot on 9th of March 1972 . Mr. Bedi is nine years elder her.
In the year 1975 a daughter was born to the couple whom they named as "Sukriti" but then later Sukriti changed her name to "Saina".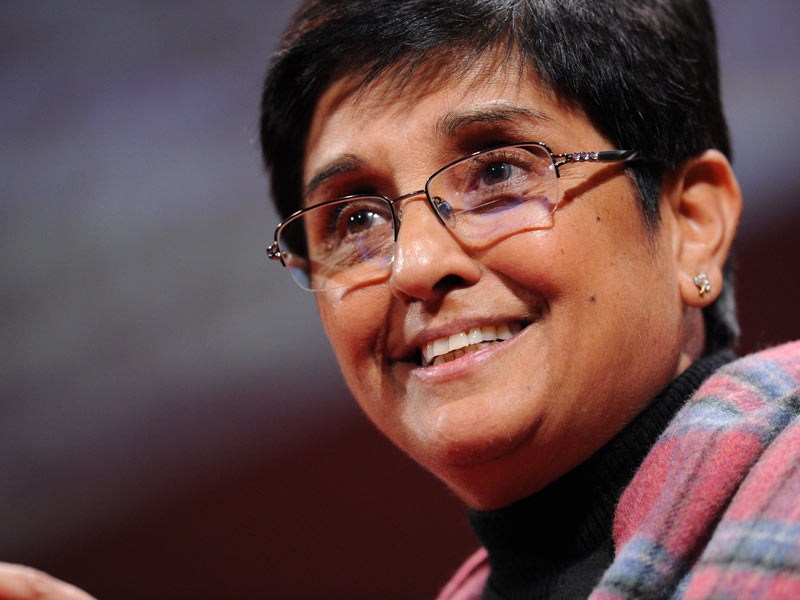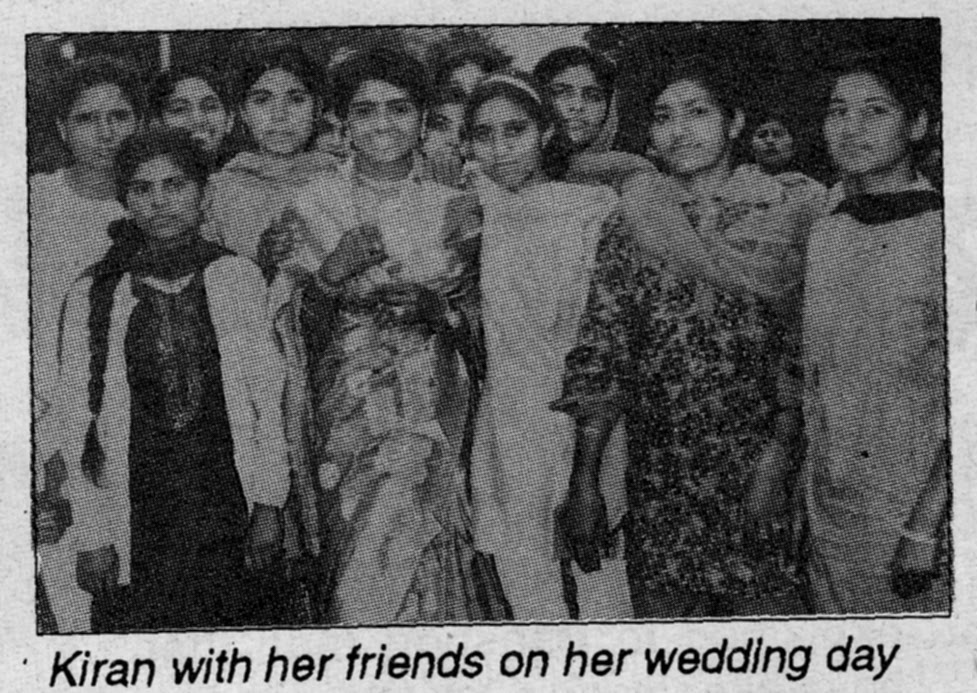 3.Bedi-THE WRITER
Being excellent in all field and also being the representation of modern age super woman how can she not set her ot as a writer? She has written a couple of books, they are as follows
Demand For Swaraj (1905-1930)
It's Always Possible: One Woman's Transformation Of Tihar Prison (also in Marathi)
Government @ Net: New Governance Opportunities For India
As I see
What Went Wrong?…..And Continues
Galti Kiski(hindi)
Yeh Sambhavna Hai(hindi)
Empowering Woman As I See
Leadership And Governance
Indian Police…As I See
Broom & Groom
Be The Change: Fighting Corruption
Dare To Do, For The New Generation
Uprising 2011: Indians Against Corruption
5.POLITICIAN
India's Highest Ranking Female Police Officer is also an Indian Politician. She started her political career in Arvind Kejriwal's Aam Admi Party in 2012. But in 2014 Bedi left AAP and publicly supported the BJP. She is now the Chief Minister candidate for the 2015 Delhi Assembly Elections contesting from BJP.
Kejriwal's view on Kira Bedi after her switch of party-
Recently
Kiran Bedi got emotional and broke down in a rally-

Kumar Vishwas's negative opinion on Kiran Bedi-
http://www.youtube.com/watch?v=WDWMqeMFHr8
Kiran Bedi was recently found bribing-
http://www.youtube.com/watch?v=IMTBT8SCxDo
Rendezvous with Simi Garewal-
The following two tabs change content below.
A first year management student from Mumbai.
Latest posts by Shreya Karania (see all)