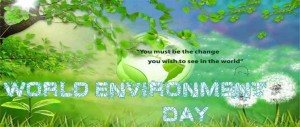 WE ALL ARE WELL AWARE OF THE ENVIRONMENTAL ISSUES WE HAVE DEAL WITH ON A DAILY BASIS. WHAT HAVE YOU DONE TO PREVENT FURTHER DAMAGE? IF NOT ANYTHING YET, WAKE UP AND TAKE A PLEDGE TODAY ON WORLD ENVIRONMENT DAY THAT YOU WOULD DO YOUR BIT TO SAVE OUR ENVIRONMENT.
5 easy and day-to-day changes you need to make for a better tomorrow:
Conserve Water:
Can you live without water? Of course NOT..!! So what can you do to reduce wastage? Simple
-do not keep tap water running while washing dishes, brushing teeth, taking shower etc.
-Water your lawns early morning or late evening as it prevents water loss to evaporation
-check your faucets and pipes for leaks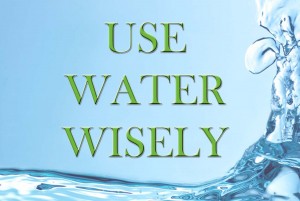 Reduce, Reuse and Recycle:
Make this your mantra. Plastic bags and other such items are the biggest hurdles for a healthy environment.
-use reusable bag for shopping
-store foods in reusable containers instead of default plastics and disposable containers
-recycling refers to buying recyclable products. While sorting the waste materials separate plastics, papers etc. so they can be recycled and reused later.
Drive less and Drive Smart:
You know how much the petrol/gas costs these days and in addition the pollution caused by these gases is harmful for the atmosphere.
-Car pooling is a smart way
-use public transportation when possible
-walk or cycle close by places
Cut down Energy Consumption:
In today's world our insatiable consumption of energy is one of the major factors for environment destruction.
-Turn off lights and other electronic devices when you leave a room.
– use fluorescent light bulbs
Plant More Trees:
Forests act as "carbon sinks" – they absorb carbon dioxide from the air and retain it by turning it into more trees.
-trees provide more clean oxygen
-trees clean the air-Trees absorb odors and pollutant gases (nitrogen oxides, ammonia, sulfur dioxide and ozone) and filter particulates out of the air by trapping them on their leaves and bark.
The world will always have a high demand for everything- water, energy, etc. regardless of how we change our personal habits, so we need to find ways to make keep our environment safe.
–BY HARSHALI AMIN