Kiran Mazumdar-Shaw is the Chairman and Managing Director of Biocon Limited, a biotechnology company based in Bangalore, India and the current Chairperson of IIM-Bangalore. In 2014, she was awarded the Othmer Gold Medal for her outstanding contributions in the fields of chemistry and science. She is among the top 50 women entrepreneurs according to Financial Times. She is listed as 92nd most powerful woman in the world by Forbes. Her biotech firm, Biocon, makes low-cost drugs for chronic diseases, everything from head and neck cancers to diabetes, and delivers affordable medical products to partners in 70 countries.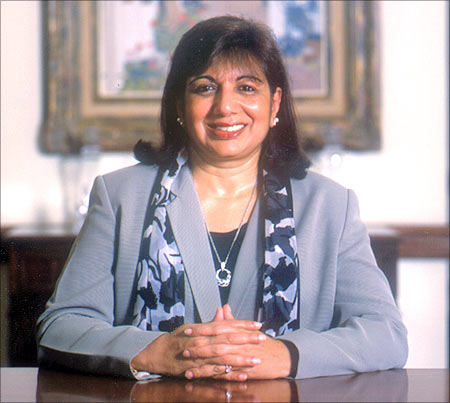 1. My passion for innovation and my interest in the 'business of science' has seen Biocon commercialize many innovative platforms and products.
Kiran Mazumdar-Shaw

2. As a traditionally risk-averse nation, India has rarely been at the forefront of innovation. Indian companies have mostly imitated others and became very good at it.
Kiran Mazumdar-Shaw

3. I faced a number of challenges whilst I built Biocon. Initially, I had credibility challenges where I couldn't get banks to fund me; I couldn't recruit people to work for a woman boss. Even in the businesses where I had to procure raw materials, they didn't want to deal with women.
Kiran Mazumdar-Shaw

4. I've had many failures in terms of technological… business… and even research failures. I really believe that entrepreneurship is about being able to face failure, manage failure and succeed after failing.
Kiran Mazumdar-Shaw

5. My legacy is going to be in affordable health care. I am willing to invest in developing that model and the policies around it.
Kiran Mazumdar-Shaw

6. One of my objectives when I started Biocon was to make sure that I create a company for women scientists to pursue a vocation.
Kiran Mazumdar-Shaw

7. The brewing industry is a very, very male dominated industry. It's a male bastion.
Kiran Mazumdar-Shaw

8. As you become more successful, the gender barrier disappears. The credibility challenges you have during your growing up years starts disappearing when you start demonstrating success.
Kiran Mazumdar-Shaw

9. I do serve on various boards and I'm very honest and frank, obviously. I am a very forthright person and I do, sort of, share my candid views on anything.
Kiran Mazumdar-Shaw

10. I hate the title of being called 'the richest woman in India,' but it's the recognition that this was the value that I had created as a woman entrepreneur, and that makes me very, very proud.
Kiran Mazumdar-Shaw
BY SHWETA TIWARI