There are some bad and some movies that are not good but these movies are the ugliest piece ever made.
Here we are listing the THE 5 WORST MOVIES OF BOLLYWOOD: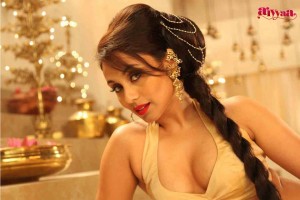 01 Aiyyaa:
Aiyyaa came across as the film which could bring back Rani Mukerji her lost glory. But perhaps this was one the worst decisions she ever made. Rani's overtly sexy attitude in the film did not go down too well with the audience and critics alike. This will definitely go down as the worst movies ever made in Bollywood. Prithviraj's toned look also could not save the film from falling flat on the very first day. Truly a film which made us want to kill ourselves.
02 Jai Ho:
A bad script and OTT acting was something we were totally not up for when we booked tickets for this movie. Inspired by the Hollywood film, Pay it Forward, the movie makes you wonder why at all was this attempt even made? Jai Ho lacked a gripping plot and seemed more like Bigg Boss contestants getting together. A rip off of Southern films and a Hollywood flick and Salman's tried and tested formula, the movie had nothing new to offer. The movie looked more like it was being shot in the 70s.
03 Love Story 2050:
There was no love, no story in this mindless movie. This goofy tale was not at all entertaining, not even in bits and parts. Except for Harman Baweja's dancing skills, there was nothing that could hold the movie together. Priyanka Chopra was seen in one of her worst makeovers ever. While at times the film came across as annoying, at other times it fell flat.
04 Joker:
One of the most dragging films ever, Joker makes you repent your decision of buying the tickets soon after it begins. The film failed and fell flat to everyone's disappointment. Neither did it look like a comedy nor did it come across as a proper sci-fi film. Tagged as the biggest disaster of the year, Joker created a buzz for the scintillating item number, 'Kafirana'. But apart from the item number there was nothing worth watching.
05 Chandni Chowk To China:
This overlong and overstretched movie was a huge torture. Ten minutes into the movie and you know it is one of the worst films you ever decided to watch. Deepika Padukone sported a really eerie makeover in the movie which looked too forced. Akshay Kumar's worst performance ever. The movie was a huge let down for all Akshay Kumar fans.
By HARSHVARDHAN SINGH.