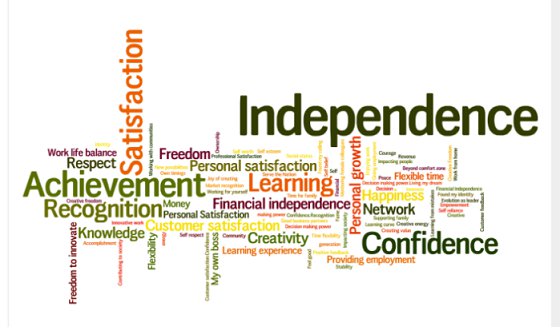 Entrepreneurship matters. Gone are the days when women were considered no match for all powerful men in this world. The male dominated world has always reluctant to even acknowledge the fact that women were as good as men on parameters of hard work, IQ and leadership traits. Women entrepreneurs are looked upon as an important untapped source of economic growth since a lot of them have not got the right opportunities to launch their own enterprise.
Women's empowerment will be front and center in 2014 as more companies, communities and countries invest in women's entrepreneurship. Increasingly, they recognize what organisations from the World Bank to Coca-Cola already know: those women are crucial to economic growth around the world. Here are some of the Women Entrepreneurs that have flourished successfully. Their relentless zeal, incessant quench for success and willingness to walk the extra mile has broken all myths about their inborn limitations that were supposed to be major roadblocks on their success expressways.
Shanaz Hussain
She is one of the most prominent personalities of the corporate world. She is making a constant effort to beautify the skin of people with her beauty products. She has been continuously striving hard to slow down the aging process and nourish the skin of people and thus make them look younger than their age. Her beauty products are very skin friendly and give a beautiful glowing look. She has not only been able to tap the markets of India, but made her presence felt in international market too.
Ekta Kapoor
Ekta Kapoor is the creative director of Balaji Telefilms. Her company has produced more than 25 serials and each one is being shown, on an average, four times a week on different television channels. Ekta Kapoor's serials have captured the imagination of masses.. Ekta is a example of a woman for young creative heads and entrepreneurs. She single handedly has earned her stature in the industry, be it television or cinema. And keeping all criticisms about her work aside, she has given television a stature that no one else before her could.
Kiran Mazumdar Shaw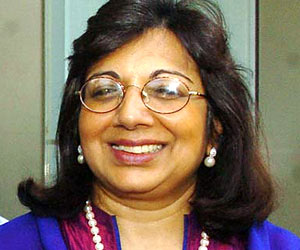 Kiran Mazumdar Shaw is the Chairman & Managing Director of Biocon Ltd, India's biggest biotechnology company. In 2004, she became India's richest woman. Under Kiran Mazumdar Shaw's stewardship Biocon transformed from an industrial enzymes company to an integrated bio pharmaceutical company with strategic research initiatives. Today, Biocon is recognized as India's pioneering biotech enterprise.
Women Entrepreneurs have proved all doomsday prophecies wrong and on the contrary have flourished under globalization.