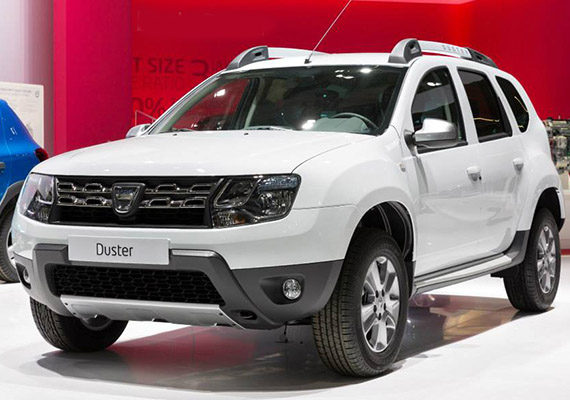 I have loved the Renault Duster for a long time but it was no match for the Ford EcoSport, which was unveiled earlier this year. Dacia, after its arrival in India in July 2012, was on the top till Ford EcoSport was launched and gradually with time, the numbers of Renault Duster started declining. With the falling numbers, Renault will be bringing in the facelifted version
to India much earlier than expected. It was unveiled at the Frankfurt Motor Show, which had a bit of makeover and a new petrol engine option.
You will not find much of noticeable change from the previous version, though the new design has air intake from the front, 16 inch wheels and changes in headlamp design. The only prominent change is the modified roof rail for better and increased support.
The interior part has a bit of more distinguished change with an addition of fire extinguisher for India, whereas this version in Europe has a fire extinguisher, security system and snow chains too. It is expected that the navigation pack will be made default in the diesel variant.
Renault, will most likely showcase its facelifted version of Duster at 2014 Auto Expo with price at least Rs.20,000 more than the equivalent current variant of the current vehicle. This facelifted version is going to compete with Ford EcoSport, Nissan Terrano and Mahindra XUV500 W4 variant.
Do you think the new Renault Duster  will be better than the Ford EcoSport or will it still be the same in numbers in India even after the facelifted version is unveiled?
– Saloni Tolia.