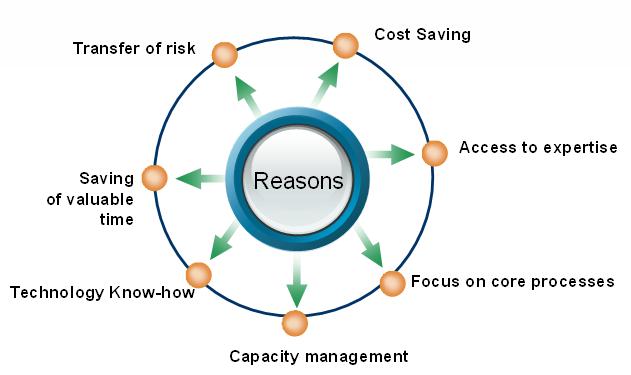 Outsourcing refers to a company that contract with another company to provide services that might otherwise be performed by in-house employees
Benefits of Outsourcing:
1. Cost savings
2. Focus on Core Business.
3. Improve quality.
4. Completion of work on time.
5. Access to talent.
6. Outsourcer acts as a catalyst for change in the concern country.
7. Enhance capacity for innovation.[
8. Standardisation.
9. Less Tax  .
10. Manage short term  increase.
Limitations of outsourcing
 1]Quality risk
2] Lowers Productivity.
3] Security issues.
 4] Labour turnover at outsourcers.
5] Less control.
6] Low motivation.