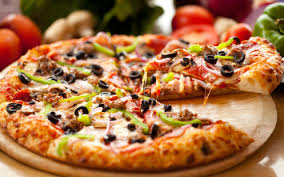 Online food delivery service is a growing industry in India as we have seen quite a few players making their mark in that space.  Depending on where you live, a delicious meal can be yours just by opening your web browser. It is a matter of just a couple of clicks; you can have the world menu on your screens within given time. Also, today, many restaurants offer the technology to place an order with an app. Today, dozens of websites are catering to almost every product or service demanded by the discerning diner or self-described 'foodie'.
The net has literally shrunk the world, especially the food habits of the people.  There are a number of web services that let you log in and here are some of them.
Foodpanda.com
Foodpanda.com is a part of Rocket Internet group. Foodpanda was launched in March 2012 and today it has expanded up to almost 40 countries today. the service has iOS and Android apps to make ordering dinner easy if you're still at the office and want to pick up, or if you're on the train home and want to order dinner on the way.  They also give you access to reviews, coupons, special deals and a 24/7 customer care team that tracks each order and makes sure you get exactly what you want.
TastyKhana.in
Launched in 2007, Tasty Khana provides a platform for more than 7000 restaurants across the country to connect with millions of customers. And provide them convenience and variety. It is convenient to order food here via internet and mobile app. It is extremely secure & there is an availability of swift online payments and refund policy. Also, you can schedule an order for a specific day or time. It is another service that largely supports major metropolitan areas, and partnering restaurants in those areas that don't deliver on their own, or want access to a broader group of customers.
JustEat.in
JustEat is the leading food ordering portal in India. It is another service that connects you with local restaurants and lets you order from their menus and have the food delivered to you. Just Eat India was founded on 26 July 2006 as Hungry Bangalore by Ritesh Dwivedy. They are spread over 10000 restaurants, 52 cusines and over 2lakhs dishes on your doorstep. It allows consumers to search for and order from their favourite local takeaway restaurants, from Sushi and Vietnamese to Indian and Chinese, via a single online portal. The added benefit is the ability to pay securely online by card, cash upon delivery, or collection.
DeliveryChef.com
Run by two female founders, Ankita Tandon and Aditi Talreja, DeliveryChef started delivering dishes to customers in late 2010. Today DeliveryChef is present in seven Indian cities with over 500 restaurants in the system. DeliveryChef's specialty is small local eateries that probably don't deliver on their own, like small cafes and bistros. They have brought themselves to bring restaurants directly to clicking hungry patrons with F1-fast lives and corporate who've had enough dabbas for the day. They also offer an incentive program that lets you collect points, redeemable for free meals.
TitBit.com
Titbit.com is your one stop destination for ordering food online from your favorite restaurants. Founded in 2011, it delivers food from more than 400 local restaurants in Mumbai and Pune and also offers an international reach. One of the biggest products is its iPad powered digital menu ordering platform.You can access the restaurant's menu, select the items you want to order and submit your order. You can pay using you credit card, debit card, net banking or pay by cash on delivery. Recently, they have also come up with, new Cakes & Desserts section.  It's fast and super easy. Titbit's strong technical platform will immediately allow them to gain necessary market share.
Happy Eating!
– TANVI SHAH