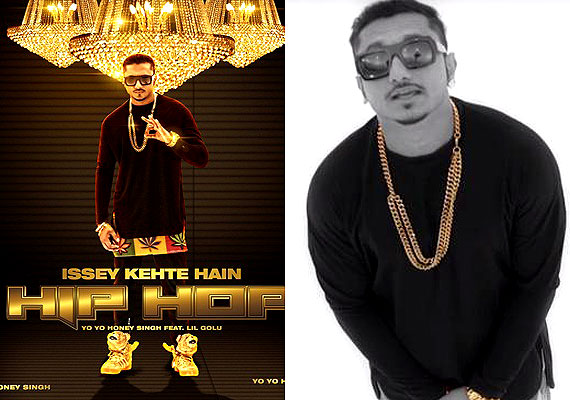 (WARNING: HONEY SINGH FANS! DON'T READ)
I was surfing from the internet and saw Honey Singh drops a new song Issey Kehte Hain Hip Hop. I clicked and saw what's  in it and after seeing it i thought as RAHUL BABA cried during elections that he want's to be a  PM similarly here HONEY SINGH wants to be EMINEM, SNOOP DOG, JAY-Z.
It's nothing bad to dream and try about it but copying the factors of those international legends and trying to be one like him makes him look awwfull. The fans would say no he is original he does not copy well lemme tell you this he copies the poses of Eminem and JAY-Z, even the beats and sets of  Issey Kehte Hain Hip Hop just like DROP IT LIKE ITS HOT of SNOOP DOG.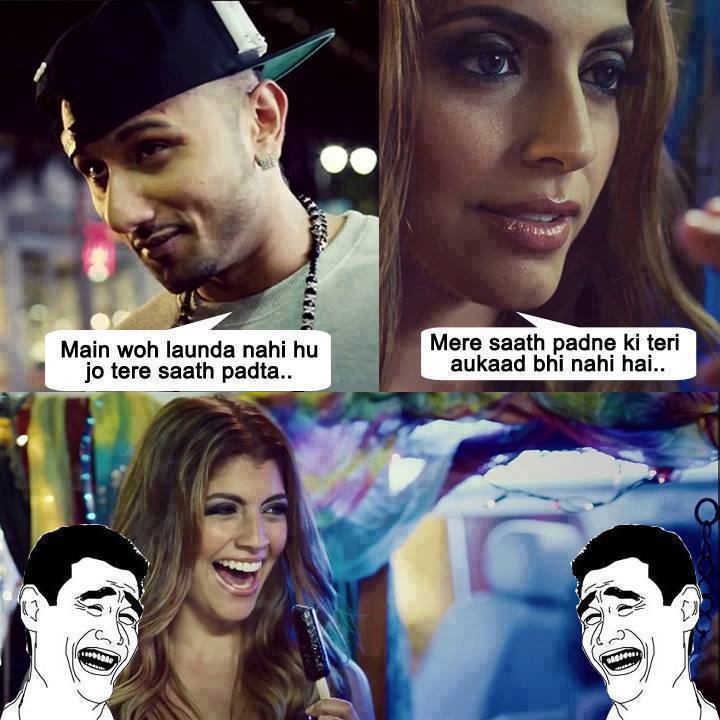 There's a limit of praising yourself in the song like friends bade bade actor, This guy don't give a shit about million dollars and hot chick's and he is in INDIA.
He even says that movies get hit on box office just because of his songs and his "X-FACTOR", I seriously laughed at this line.
Let me be frank most of his song is on daru, ladki aur HIP HOP HIP HOP (lol) which don't even sound HIP HOP and after singing all this song he thinks in just some success period of his life THAT "KASAM BAJARANG BALI KI LAUNGA MAIN GRAMMY" , after hearing this line only one thing comes in mind the shoes that he wears in his latest video with stuff toy on it and i think laughing he says he will bring grammy (GET A LIFE YOYO).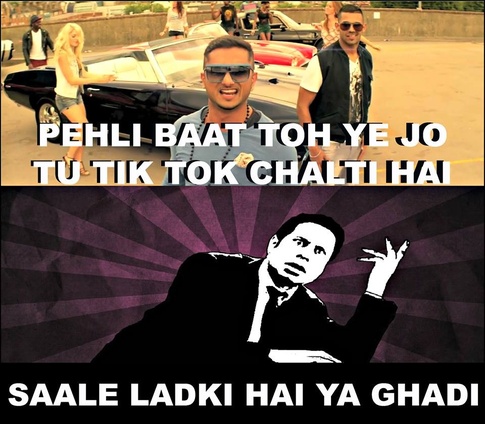 ALL OF YOU READING THIS CHECK THE ANOTHER ARTIST NAME PERFORMING IN THIS SONG WITH HONEY SINGH,                                                             
THE NAME IS "LIL GOLU" i mean cmon lil golu cant you people be original and sound a bit less cheesy .
THIS SONG JUST TELLS HOW HE BECAME HIT AND WHAT HE WANT TO DO AND HOW DESPRATE HE IS AND HE KEEPS BRAGGING ABOUT HIMSELF IN THE SONG.
BUT SERIOUSLY WE CAME TO KNOW WEARING A SHOE WITH STUFFED TOYS HE CAN BRING A GRAMMY FOR BEING FUNNY AND COPYING.
WE EXPECTED MUCH BETTER AFTER "BLUE EYES" BUT THIS WAS FUNNY AND SUPER FUNNY with LIL GOLU….HAHA.
THOSE WHO WANT TO LAUGH CAN WATCH THE VIDEO HERE:
ISSEY KEHTE HAI HIP HOP music video.(LAUGH ENJOY!!)
BY HARSHVARDHAN SINGH.