This article is not about a list of adventurous places in the world neither where and how to go. It's something that comes in the first place…direct from the heart of adventure lovers…the sense of adventures.  The name itself makes you alert and your eyes are more pinned and ears straight to command. Not many people can do this and not many have the art of being adventurous. Adventure doesn't means to splurge sacks of money and trekking on the highest peak or swimming the famous host of oceans. In simple words adventure is anything that is away from the normal. Which is unexpected and you have never faced. When the happening of an unusual thing moves you.
The unexpected adventure is what the true adventurer's love a lot but there is also a need for preparation. But you should not be a slave to organizing. After all it's an adventure. Living the unexpected thing is amazing. Adventure makes you realize your breathe and that's my favorite part. You feel the force at which your heart pumps the blood to your body and your every cell breathes. Adventure wakens up your every bit. It's an art surely.
What adventure teaches us is impeccable too. It teaches us to face failure brutally, really brutally. It makes you accept the reality. Where you cannot give up. Even when you fail a hundred times…the thirst to complete it and enjoy the next feeling is the spirit. It is tough. But adventure makes us a strong person at the end.
As I said up – there is no need to splurge money for an adventurous experience. You can take a train to a little far place or anything that you haven't done. Neither have I meant hiking, trekking or doing an adventurous sport. Anything that is away from normal, which makes you smile thinking about what just happened – is an adventure. I won't fail to give a nod to the high adventurous stuffs either. There are a list of great adventurous places which an adventure lover must have tried or should try once in a life. It's the formality.
The feel of an adventure lover. Besides only whooping over the extra excitement and heart felt amazement adventure promises you to change as a person. It makes you accept failures nicely. Although we should always scare from it and always be not thoughtful about it…but when it happens, you accept it. It makes you a strong person. Mentally no doubt plus physically too. The scratches and stains seems a must after some time and you find a beauty in it too. Adventure makes you a confident person. You are bold to face the world. There comes certain moments in life that tears away the fear to die from us. Many of us hasn't yet  experienced this unprecedented feeling but make sure in life…you do such a thing , an adventure I mean — that it plants this extra highly prestige Feeling in you, the true sense of adventure, the immense depth of adventure. I guess you will feel the best when this happens. 🙂
(Cheating to what I said at the start of this article I want to give you a sneak peek to the world's must try adventure things in best places) …
The zip line over Jodhpur, India.
– Who is so normal to see the fort with foots. Let's have a look over the entire foot over this zip line. Visitors zoom along six separate zip lines, crossing lakes and battlements, soaking views over Mehrangarh as they go.
Cycle the giro route in the Northern Ireland
– It's the prestigious bicycle race season. It has the adventure stuff more than a bicycle riding which will make you give it a try.
Explore rugged and remote Kyrgyzstan.
–  Well it's barren and tough as its vowels. But Kyrgyzstan promises the best of this adventurous nation. It has a trip which shows you the ancient walnut forests, famous Silk Road stop and the endless grasslands around the high mountain lake of Son-Kul
A trip to Peru.
– It has treks and horse riding in historic places of Cusco, mountain biking on the salt pans of Maras, hiking Machu Picchu and exploring the wild rainforest.
Hike a volcano in Iceland.
–  It has got glaciers, volcanoes and hot springs. It is the ultimate adventure destination.  To your surprise one of the volcano here named Eyjafjallajokull's eruptions which were though modest …caused the greatest disruption to air travel in Europe since the Second World War.
Lion tracking in South Africa
– Here comes the dreadful adventure. If you want to get your heart rate fast go hanging with one of the most fearsome predators on earth. Sleeping out in the wilderness, tracking the big cats through bush and researching their behavior. Get it all.
Hiking Brazil.
– It is the home to breathtaking valleys and the famous Brazilian forest perfect for hiking.
Ice swimming in Finland.
– You will freeze out but trust this is really going among youngsters these days. An icy dip – try it.
WHALES on two wheels.
– Mountain biking? Here you go.
10. Sale a yatch around the world.
– The 40,000-mile, 11 month Clipper race around the world in a yacht? OMG – it's huge.
11. Drive on a road in India … (Yes, I mean the potholes)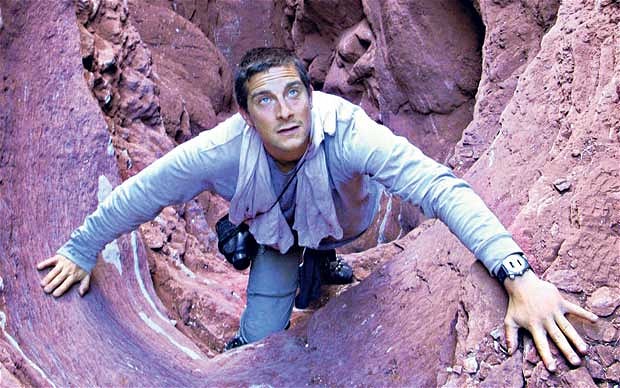 This places are best for the things mentioned with them. It should be surely
Added in your list to tick off one day.
   – SANGITA MAITY
The following two tabs change content below.
We, at BMS.co.in, believe in sharing knowledge and giving quality information to our BMS students. We are here to provide and update you with every details required by you BMSites! If you want to join us, please mail to
[email protected]