You may have visited London quite often but there is always something new to reveal and discover there. There are some lesser known things which might amaze you and make you visit them the next time you go.
The steak.
There are numerous number of steak restaurants in London each serving the finest cuts of food. The only place that can back up its claim with facts is Boisdale of Belgravia. The finest attention here is given to the meat production which includes how it is sourced, matured and butchered. Every bit makes sure that you are having the best steak of London, particularly when you opt for a slice of seared foie grass and fresh truffles to go atop it. Address – Boisdale of Belgravia, 15 eccleston Street.
The shops.
There are some shops that are always ready to catch your surprising faces. You'd merrily walk by London's light night chameleon café which is abbreviated as LN-CC. without ever guessing it's the city's most bewildering retail spaces. The interiors are beautiful which will make you find yourself walking in a sometimes light, sometimes dark, design-wise is more space station than shop, save for the tree house, obviously. The entry is by appointment. Address – LN-CC, 18-24 Shacklewell Lane.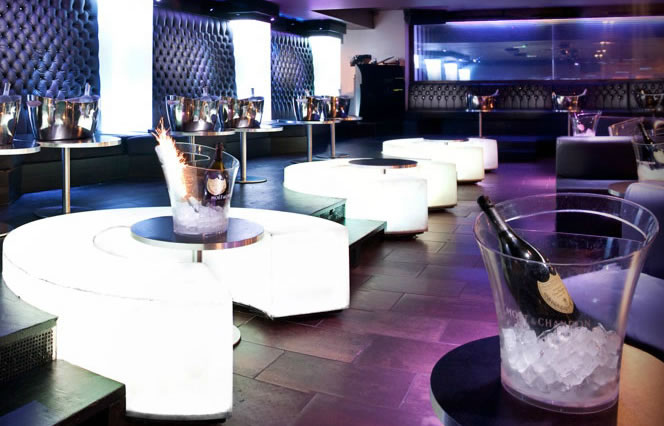 The club.
It's an open secret that in Bermers Tavern, The London edition boasts the most beautiful restaurant in all of London. But what's little known about this Fitzrovia-based hotel is that its basement holds one of the capital's best nightclubs, imaginatively named The Basement. It's on the crest of a wave of nightlife Venuses that have recently opened inside London hotels. You can dance your heart out here which is only allowed. Address – the London Edition, 10 Berners Street.
The historic hotel.
Few hotels have hidden treasures of the like you'll find at the Stafford London. Head down to its vast wine cellars and you will discover a mini museum chock-full of memorabilia from WWI and WWII – the cellars were used as an air raid shelter during both wars. Further enquiry will unveil a boarded up, underground passageway that led from the cellars all the way through to St. James Palace, which remains the official, though not actual, residence of the sovereign. Upstairs at the hotel's American bar, you'll notice a stool at which sat Nancy wake (a spy during WWII) every day of the two years she lived at the hotel. The Stafford London, a member of the preferred hotel Group, 16-18 St James's place.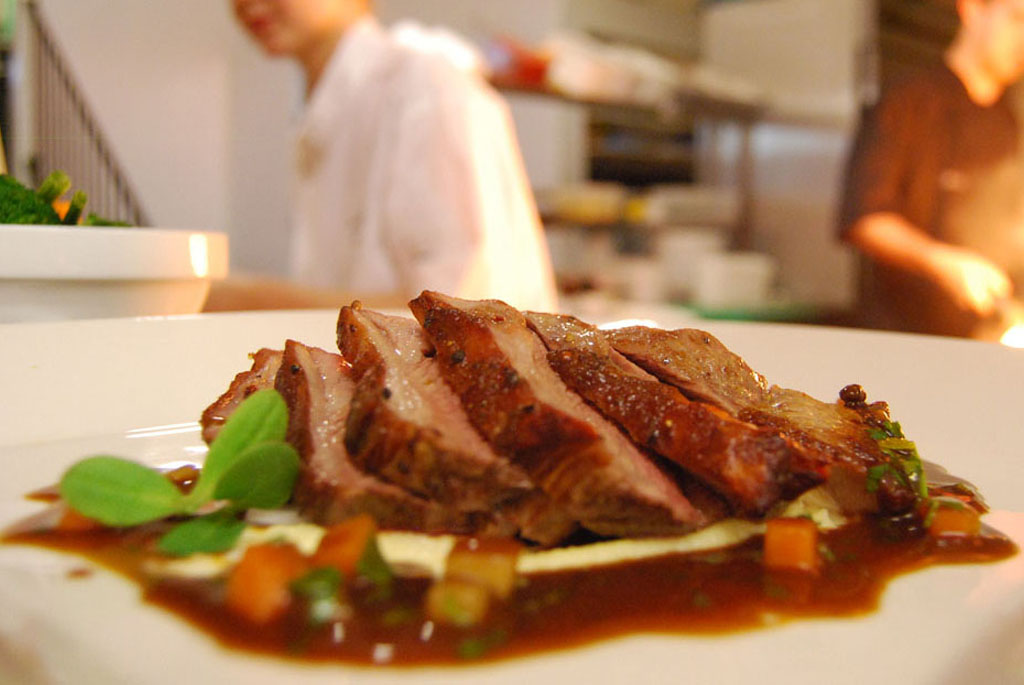 The gastronomic gallery.
The gallery which is part restaurant, part gallery, and wholly excellent to see and experience. The 239 of the sketches on the restaurant's line us by David Shrigley and amount to the biggest single exhibition of his work. You will also notice his humorous touch extends to decorating the plates and tableware. Address – Sketch 9 Conduit Street.
The haven at the heart of hysteria.
Slip off Oxford Street and onto Duke Street and halfway along it you'll find the elevated Brown Hart Gardens, where wooden benches, pretty flowers and a wonderful little coffee shop provide a haven so at odds with frenetic Oxford Street you will doubt you are still in London at all. This public space is open until 5 pm daily, with lunch options ranging from salads and sandwiches to pastries and expertly roasted coffee. Address- Duke Street, Mayfair.
The field of Dreams.
It will take a chunk of your holiday, but you will eventually exhaust the obvious to-do list of London's family attractions should you head there with the kids. Somewhere even the very famous Five-star Mayfair hotel hadn't ever heard of Run as a charity and spread over seven acres just behind Great Ormond Street Hospital, Coram fields comprises a city farm, activities center, sports pitches, a splash pool and adventure play areas aplenty that cater to an age group that spans babies through 16. Only adults accompanied by children can enter, and on-site staff help ensure that this is one of the safest – as well as the best – places in the city to enjoy an afternoon with your children. Address – between King's Cross and Holborn.
The Secret garden.
Situated on the ground floor, the suites encompass a four-poster bed, marble bathrooms and that oh-so important access to a private terrace and garden, with water fountain- truly a hidden gem in center London. Then there's the equally brilliant luggage room, and art-deco style, speakeasy-like lounge where the prohibition-era. It also has the city's one of the finest drinks list. Address – London Marriott hotel Grosvenor square, Grosvenor square.
The big screen.
The latest lure is an in-store cinema, a first of its kind, which screens a mix of new releases and classics, inside a 60 sofa-seat venue designed like the cinemas of old- the movie titles are up in lights. At each screening you get to pick your snacks from Selfridges' farmed Food Hall. Movie buffs take not: the cinema is scheduled to run until spring 2015. Address- The everyman cinema, Selfridges, 400 Oxford Street.
BY SANGITA MAITY.
The following two tabs change content below.
BMS Team aims to help the BMS students all over Mumbai colleges, empower BMSites and revolutionize management education. If you wish to be a part of our core team, write to
[email protected]