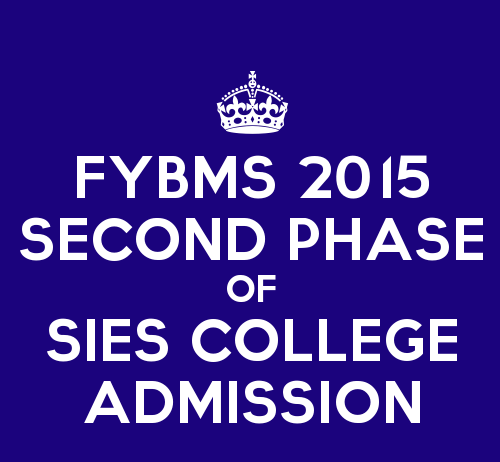 SIES College of Arts, Science and Commerce, Sion West, Mumbai – 400022 has released a notice of the Second phase of FYBMS admission on 4th July 2015.
Students can register for FYBMS course by submitting the following documents:
1) Application addressed to the Principal with the mention of the BMS course name.
2) Photocopy of the online registration form courses wise.
3) Photocopy of the XIIth Standard results.
BMS aspirants are required to submit the above documents in the college office on 6th and 7th July 2015 between 10.30am and 12.30pm.
Merit list will be displayed on 7th July 2015 at 5pm.
For more details, you can contact SIES College office at: 022-24072729