The trend of adding friends and letting them have an access to your account and happily having a "social life" on the famous social networking sites – face book seems to lack when it comes to allow a license to your family and relatives who try to catch up us at Facebook. A recent study said the 13-19 age group is switching to others social sites and there is a demise in the graph of young Facebook users. Well the reason very well is haunting parents and relatives on social sites. You are forced to keep them your friend on Facebook and give them the license to our profile. You cannot be yourself after that. Things get limited.
Youngsters feel their privacy is invaded – and knowing that your own family and relatives are having a susceptive eye on all your activities gives you a choke. The most reviews of youngster's shows that they feel – people who barely know them (far relatives) start to form an opinion after viewing their posts and activities. Also people like to keep things to a limited bunch of people, and when it gets forcefully snatched – things just drown. The stereotyping is scary and we prefer to stay away from it. You cannot ignore them since they aren't your friends and the social media devil starts stumbling you. You find it best to either limit your activities or leave your account.
People usually to shield themselves with this social relatives – either add them to their custom list where selected people cannot get your stuffs at their news feed or block them. But this still doesn't give you the complete key to privacy. The fears of opinion building, stereotyping, lack of privacy, makes you dislike the site and leave it.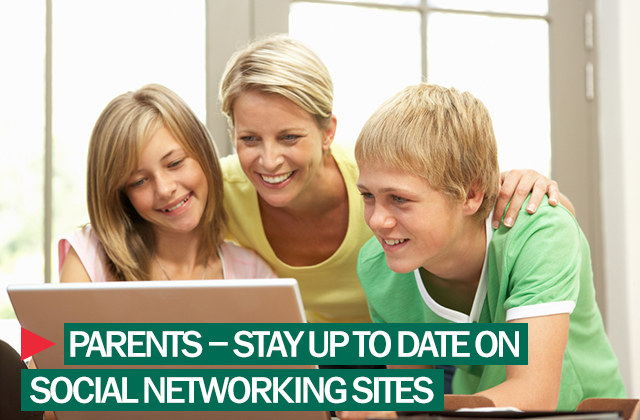 WHAT PARENTS SAY – well our beloved parents and relatives does this to be updated with the things currently taking place in our life's, to understand and then interact more, which is really cute, since parents are making an effort to match foot with us, stay updated and do something. The TEACHERS too understand its need and express how it helps to understand today's generation better. There's no need to talk about it face to face or personally. That generation has come. There's nothing like – if your teacher has liked some of your post – things would be different in the next class. It's nullified and not even expressed which seems comfortable for both.
Well this may doesn't seem to end but youngsters have a host of other options beside Facebook. There are messenger apps, twitter, hike, WhatsApp, Instagram which people switch to find very convenient to stay away from ghost relatives. The most popular among parents is Facebook so they do not know we can stay in contact with our friends on messenger apps like hike, WhatsApp, line, etc., share views on twitter, post pictures on Instagram, share pictures and videos on Snapchat and WhatsApp. This is trending to a huge level now where youngsters prefer to share more on this sites and apps then on Facebook. Since Facebook consist many at one time and your one post reaches too many. While WhatsApp, hike doesn't does that. Youngsters are attracted by the privacy term more which has led to a change now.
The Graph of past 3 years says – 25.3% of teenagers have declined Facebook (age group – 13 and 17 years).
8% of youth have declined on Facebook (age group 18 and 24 years).
80.4 % of adults have increased on Facebook (age group 55 years and above).
While psychologists feel that the fear is not needed. Students should not fear parents getting an access to their virtual profiles. In fact, a friendly chemistry between them will help them to solve half of these problems. While this is noticed that students having a friendly relation with their parents and relatives feel safe and absolutely free about this Facebook privacy issue. They do not fear if their thoughts and shares have an exposure to their parents and are completely free on it.
In this era of virtual world sharing things on social sites become very important for all. There are many apps giving priority to these factor and even if Facebook has got the best facilities and feedback this cheesy issue demotivates Facebooks customers and they choose other apps. But yes, to many extents this hold true. If your parents are conservative and may judge you wrong you may end up to many problems and the only solution then is to quit those things and find happiness in other apps 🙂
Well – Do you like to have your family members on your friend list on social media websites?
SANGITA MAITY.