We're only getting older baby,
I've been thinking about you lately,
Does it ever drive you crazy?
Just how fast the night changes,
Everything that you ever dreamed of,
Disappearing when you wake up,
But there is nothing to be afraid of,
Even when the night changes,
It will never change me and you…
Boy bands!!! What is it that makes them so famous in such a juvenile age?? Is it their charm or looks or personality or their ability to know the feelings of the young gen and putting it on paper so apt that we all young buds feel so related to them. The Wanted, 'N Sync, The Beatles, One Direction, etc. all make the gurlz go gaga over them with their oh-so- prince charming attitude. So here is a list of my fav bands, so stay tuned…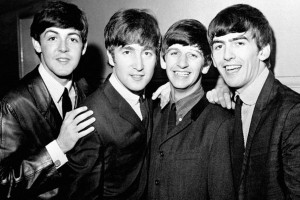 The Beatles-
An English rock band with John Lennon, Paul McCartney, George Harrison and Ringo Starr became widely regarded as the greatest and most influential act of the rock era. Their first hit "Love me do" in late 1962, became the stepping stone for their popularity after which they gave several hits like Rubber Soul, Revolver, Abbey Road etc. They split up for good in 1970 due to the reason of being increasingly bored of performing live.
Backstreet Boys-
An American vocal group, originated from Florida in 1993 consists of A.J. McLean, Howie Dorough, Nick Carter, Kevin Richardson and Brian Littrell. Their first super hit album Backstreet Boys in 1996 paved a path for many other hits for this group of hunks like Millennium, Black and Blue and many others making them the most loved boy bands of all times.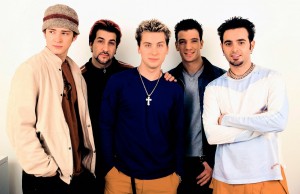 'N Sync-
An American boy band formed in Florida in 1995 and launched in Germany by BMG Ariola Munich. *NSYNC consisted of Justin Timberlake, JC Chasez, Chris Kirkpatrick, Joey Fatone and Lance Bass. After heavily publicized legal battles with their former manager Lou, and former record label Sony BMG, the group's second album, No Strings Attached, sold over 1 million copies in one day and 2.42 million copies in one week.
Jackson 5-
An American popular music family group from Indiana. Formed in 1964 under the name The Jackson Brothers, the founding members were Jackie, Tito, Jeremaine, Marlon and Michael. They were amongst the first groups of black American performers to attain a crossover following, after which the world got the legendry late Micheal Jackson.
One Direction-
A British pop boy band based in London, comprising Niall Horan, Zayn Malik, Liam Payne, Harry Styles and Louis Tomlinson. One Direction's four albums, Up all night (2011), Take me home (2012), Midnight memories (2013) and Four (2014) broke records, topped charts in most major markets, and generated hit singles including "What makes you beautiful", "Live while you are young", "Story of my life" and "Steal my girl".
Thank you!!!!