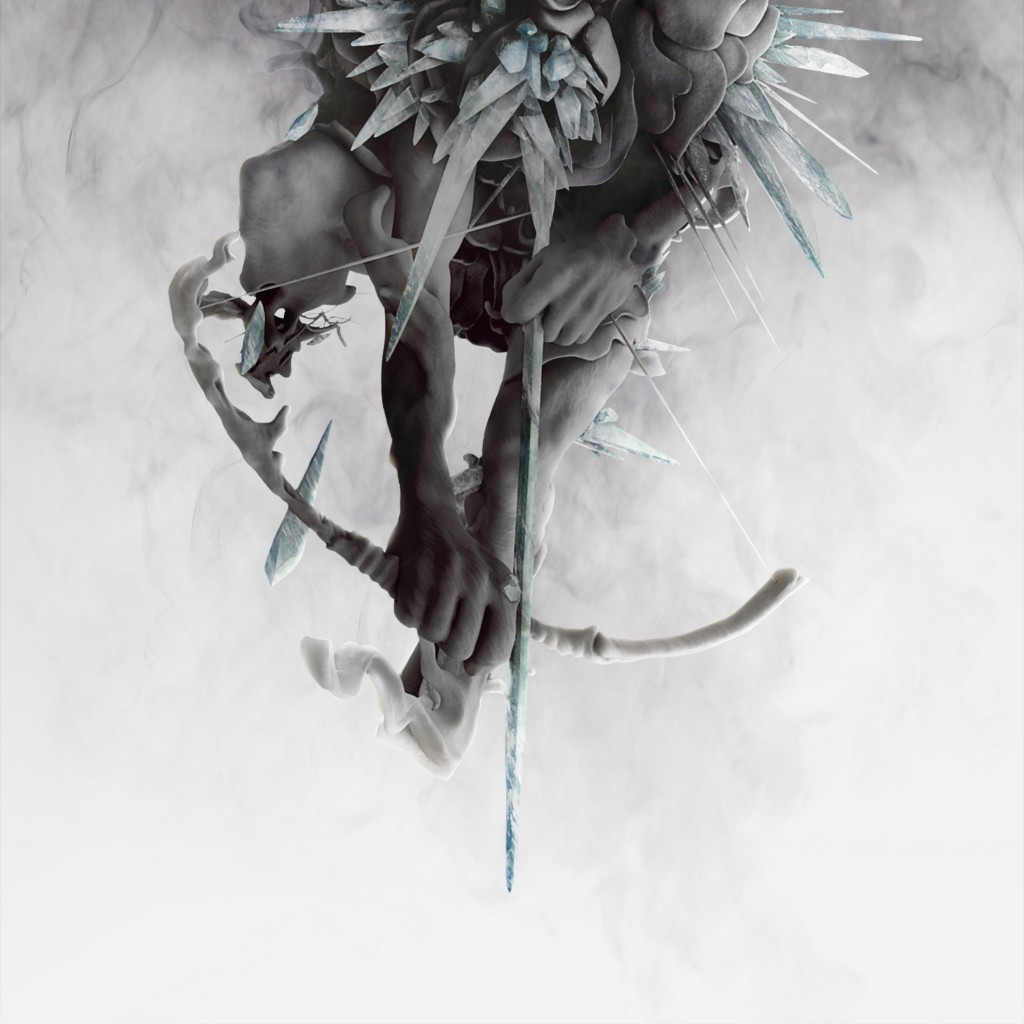 Well, The Hunting Party implies that they do. While it's not up to the standards of the semi-conceptual A Thousand Suns or the electronica-tinged Living Things, it's definitive proof that they're still worth listening to and still vital as a band.
Having increasingly ditched guitars and aggression since 2007, The Hunting Party finds them returning to their metal roots – this is their heaviest album since Hybrid Theory, or probably in their entire career.
It's the first time they've properly combined the political and personal on their lyrics, and bringing the personal back is by far the album's worst aspect. We're back to the Big Book Of Pubescent Whining. One song opens with the line 'tearing me apart with the words you'll never say.' It's like Staind never left. Hopefully we haven't seen the last of the straightforward earnestness of 'The Messenger.' Politics wise, there is the cackhanded 'War,' which could never have existed and no-one would care or even notice.
Elsewhere, though, their lyrics have taken a great leap forward – 'Rebellion' features them admitting something that precious few stars will admit; that we in the Western Hemisphere are the 'fortunate ones who've never faced oppression's gun' and demanding that we take action to change things.
The angrier lyrics suit the angrier sound. Sadly, being a multi-platinum selling band, they still haven't worked out how to stop sanding off the harsher edges of their music and everything is the tiniest bit too compressed and smooth.
It means the heaviest material is largely toothless, but the choruses are still gigantic and it's admirable for the band to attempt to bring the guitars back when the presence of rock in the charts is at such a low ebb.
But the album's best facet is the inclusion of some guest artists to add new elements to their sound. Chester Bennington has one of the most unique voices in rock, but handing the chorus of 'All For Nothing' over to Helmet's Paige Hamilton is an early highlight.
Daron Malakian of System Of A Down adds the album's heaviest riff on 'Rebellion,' his chunky guitar tone instantly recognizable.
Tom Morello goes largely unnoticed on 'Drawbar,' but the best guest appearance is on 'Guilty All The Same.' Having surprised everyone by apparently having enough credibility to bring Jay-Z out of retirement for Collision Course, here the band one-ups themselves by getting hip-hop legend Rakim to guest.
This seemingly inspires the band to do the album's best work, the song's velocity not letting up for six pulse-pounding minutes.
Like F**ked Up, Linkin Park have failed to one-up themselves for the first time in years, and again it seems unfair to really be disappointed just because this is a really good album rather than a masterpiece.
BY HARSHVARDHAN SINGH.