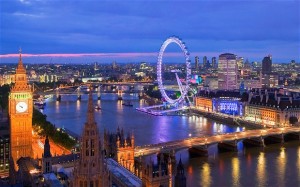 London, the capital of United Kingdom is a beautiful city with a great culture and history. It is city having combination of financial market and natural beauty. London is a popular travel destination for travelers and Tourism has become one most important revenue generating occupation. One reason why London is such an attraction world-wide is the variety of sporting events it hosts and the rich culture of sports in London. Many regard it as the best city in the world for sports lovers.
London hosted last Olympics which were a spectacle; it also hosts major tournaments like the most prestigious Tennis tournament, the Wimbledon. England has the most beautiful cricket ground which is regarded as the 'Mecca' of cricket, The Lords.
Cricketers dream to play in this stadium, it hosts Ashes test matches and almost any major matches; Cricket World Cup Final was hosted in this beautiful stadium. London is home to popular football clubs like Chelsea and Arsenal; it is home to thirteen top English Clubs. It also has the biggest stadium in England and one of the best Football Stadiums in the world, the Wembley Stadium.
Many major football finals take place at this stadium. It hosts the F A Cup finals every season. London is also home to many Rugby and Basketball clubs.
England is one of the most forward nations in Sports and London just makes them one of the best. Either you are a tennis fan, football fan, cricket fan or just a sports fan you want to visit this city at least once in a lifetime.
– Jainam Jhaveri