It is the Champions' League night and Liverpool and Real Madrid face each other in the 3rd group stage match. Liverpool and Real Madrid are regulars who have witnessed European Trophies, Madrid being the recent one winning UCL last year dramatically.
Liverpool got a great thriller win against QPR which will increase their momentum this match being at Anfield it is always special. Real Madrid on the other end got a great result with a 5-0 win. Both teams will be without their key players with Daniel Sturridge out for Liverpool and Gareth Bale out injured for Madrid though it I obvious that Liverpool will miss Sturridge more with Mario Balotelli being woeful in front of goal. The Galacticos on the other end will unlikely miss Bale with the likes of Ronaldo, Benzema, Isco being in a world class form. Cristiano Ronaldo will be looking forward o winning the game being an ex-Manchester United player he knows what it feels like to beat Liverpool. It will be not an easy task as Liverpool fans will hope to make it difficult.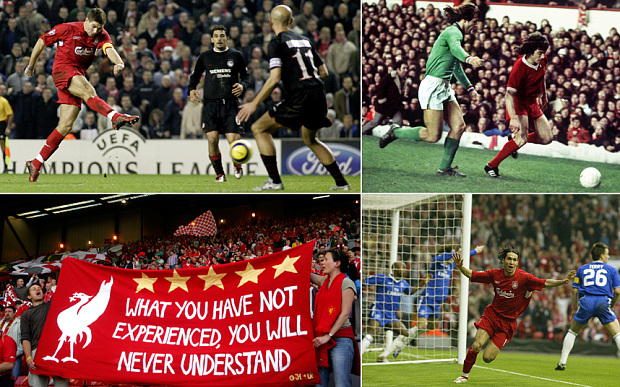 Liverpool need to atleast hope for a draw which seems highly unlikely as Liverpool's defense is struggling and they are badly missing Daniel Sturridge. They will have to be at very top form to stop such an attacking force of Real Madrid. Raheem Sterling  who is rumored to be Real Madrid target has to show what he is capable of as he is been in the top form so far this season for Liverpool.Real Madrid is likely to win the game with a convincing scoreline.
– JainamJhaveri