G.K. Chesterton once said," People wonder why the novel is the most popular form of literature; people wonder why it is read more than books of science or books of metaphysics. The reason is very simple; it is merely that the novel is truer than they are." Novels are people's best friend and guide. They help you discover a world of fantasy, romance, tragedy, and all genres of life. Whenever you finish a good book you feel as if you have just lost a best friend and you never even realize how the time travels when you are accompanied by your virtual best friend. So here is a list of my favorite books that has made my belief in love and life even stronger.
Fifty shades of grey- A 2011 erotic romance novel by British author E.L. James. It is the first installment in the Fifty Shades trilogy that traces the deepening relationship between a college graduate, Anastasia Steele, and a young business magnate, Christian Grey. It is notable for its explicitly erotic scenes featuring elements of sexual practices involving bondage/discipline, dominance/submission, and sadism/masochism. Originally self published as an eBook and a print-on-demand publishing rights were acquired by Vintage books in March 2012. Despite of the criticism received due to the nature of the book it soon turned out to be the bestselling novel breaking the set records of Harry Potter series and The Hunger Games.
Twilight saga- A young-adult vampire romance novel by author Stephanie Meyer. It is the first book of the Twilight series and introduces seventeen-year-old Isabella "Bella" Swan who moves from Phoenix, Arizona to Forks, Washington and finds her life in danger when she falls in love with a vampire, Edward Cullen. The novel is followed by New Moon, Eclipse and Breaking Dawn. When first published in hardback in 2005, it reached No. 5 on the New York Times Best Seller List within a month of its release and eventually reached No. 1.That same year, Twilight was named one of Publishers Weekly's Best Children's Books of 2005. The novel was also the biggest selling book of 2008 and the second biggest selling of 2009, only behind its sequel New Moon. It has been translated into 37 different languages.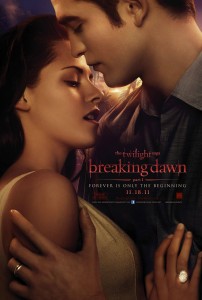 Harry Potter series- A series of seven fantasy novel written by the British author J.K. Rowling. The series chronicles the adventures of a young wizard, Harry Potter, the titular character, and his friends Ronald Weasley and Hermione Granger all of whom are students at Hogwarts school of Witchcraft and Wizardry. The main story arc concerns Harry's quest to overcome the Dark wizard Lord Voldemort who aims to become immortal, conquer the wizarding world, subjugate non-magical people, and destroy all those who stand in his way, especially Harry Potter. Since the release of the first novel, Harry Potter and The Philosopher's Stone on 30 June 1997, the books have gained immense popularity, critical acclaim, and commercial success worldwide. As of July 2013, the books had sold between 400 and 450 million copies, making them one of the bestselling book series in history and had been translated into 73 languages.
The Fault in our Stars- The sixth novel by author John Green published in January 2012. The story is narrated by a sixteen-year-old cancer patient named Hazel Grace Lancaster, who is forced by her parents to attend a support group where she subsequently meets and falls in love with the seventeen-year-old Augustus Waters, an ex-basketball player and amputee. The title is inspired from Act 1, Scene 2 of Shakespeare's play Julius Ceaser in which the nobleman Cassius says to Brutus: "The fault, dear Brutus, is not in our stars, But in us, that we are underlings". A feature film adaptation of the novel directed by Josh Boone and starring Shailene, Ansel and Nat was released on June 6, 2014.
The Hunger Games- A 2008 science fiction novel by the American writer Suzanne Collins. It is written in the voice of 16-year-old Katniss Everdeen, who lives in the dystopian, post- apocalyptic nation of Panem in North America. The capitol a highly advanced metropolis, exercises political control over the rest of the nation. The Hunger Games is an annual event in which one boy and one girl aged 12–18 from each of the twelve districts surrounding the Capitol are selected by lottery to compete in a televised battle to the death. The novel won many awards, including the California Young Reader Medal and was named one of Publishers weekly's "Best Books of the Year" in 2008.Since its release, The Hunger Games has been translated into 26 languages, and publishing rights have been sold in 38 territories.
So here is a collection of my favorite novellas that I enjoyed reading but these were the ones who have won the best selling awards but there are also those novels who even though haven't won any accolades but still are really close to my hearts like The Princess Diaries, Confession of a Shopaholic, It Girl etc. so Happy Reading…
THANK YOU…