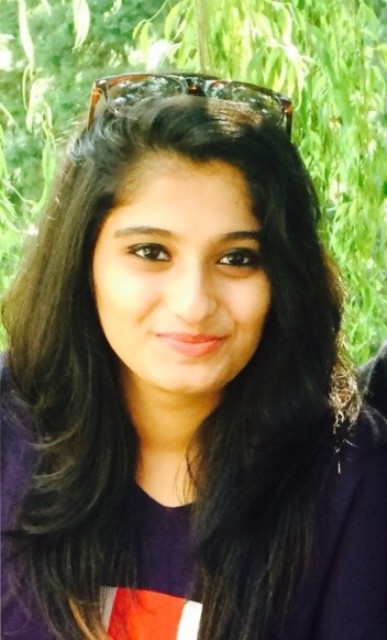 1) College days are unforgettable and infact they are the most happy days of every student's life. As a BMS CR, what are your favorite BMS / college life memories?
There are many memories in everybody's life. Entering the bms family has given a treasure of good memories. The time I was chosen as the CR, was a very happy moment in my life. This CR ship gave me a sense of responsibility and boosted my confidence. Our college recently had arranged an Industrial Visit so; I had the best time of my life. All of us stayed as a family, teachers played the role of our parents very well. And throughout the travelling journey including the bus time, train time, boarding-deboarding, getting the opportunity to manage people during that span was the best. The feeling of having the authority with the responsibility was too good.
2) What do you mean by leadership? Tell us about a time / describe a situation when you have proved you have better leadership skills.
Leadership is a state of mind..leadership is about vision, spirit  and character; getting diverse individuals to work together as a team. As I said before, our college had organised an IV and as I am the CR I was been appointed as the assistant IV Head. So I had the responsibility of handling my class and my batch students. Because of IV I was successful in proving my leadership skills..I got that self confidence that I can handle and manage things very well. I made sure my class was disciplined, they were punctual and everything went accordingly it was planned. I had even become a good messenger between the teachers and the students and made sure everything was under control. The teachers were very impressed by my leadership skills and even praised me for that.
3) What are your future plans / career goals / aim in life?
My career goals in life are that I want to become a MBA. I want to do MBA in marketing because I think I will be able to do it very well and it is in great demand. I want to do it from foreign from a well known university which gives me a good placement and good job offers with amazing packages. I want to work on a good post in foreign like the bank manager as I want to settle down in foreign.
4) What quality do you like the most about yourself and why?
Every person posses some qualities…there are many qualities to discuss about. But I find the most impressive one in me is the leadership quality. I have management quality and handling quality which are the base of leadership quality. I find it the best as it teaches me many things, increases my experience in it every time, and creates a good impression about me on others, because of this quality I can tackle people very well, communicate well and gel up with people easily. This quality develops our personality in a very good manner.
5) Being a young leader, what message would you like to youngsters / juniors / BMS students?
As a young leader I would like to give this message that enjoys what you are learning over here because studying bms not only gives u written knowledge but also practical knowledge. BMS students should focus on their management skills as it is mainly based on management and put efforts on it. Entering the BMS family will not only make you reach your goals but also boost your confidence in managing and handling things. They should be active in all the activities so that we can gain experience and improvise on things which we are good at and on which we are not.
The following two tabs change content below.
We, at BMS.co.in, believe in sharing knowledge and giving quality information to our BMS students. We are here to provide and update you with every details required by you BMSites! If you want to join us, please mail to
[email protected]