An interview with Mr. Sujeet Singh, BMS Co-ordinator, K.M. Agrawal College
by Sandeep Singh Sethi, Content Writer, BMS.co.in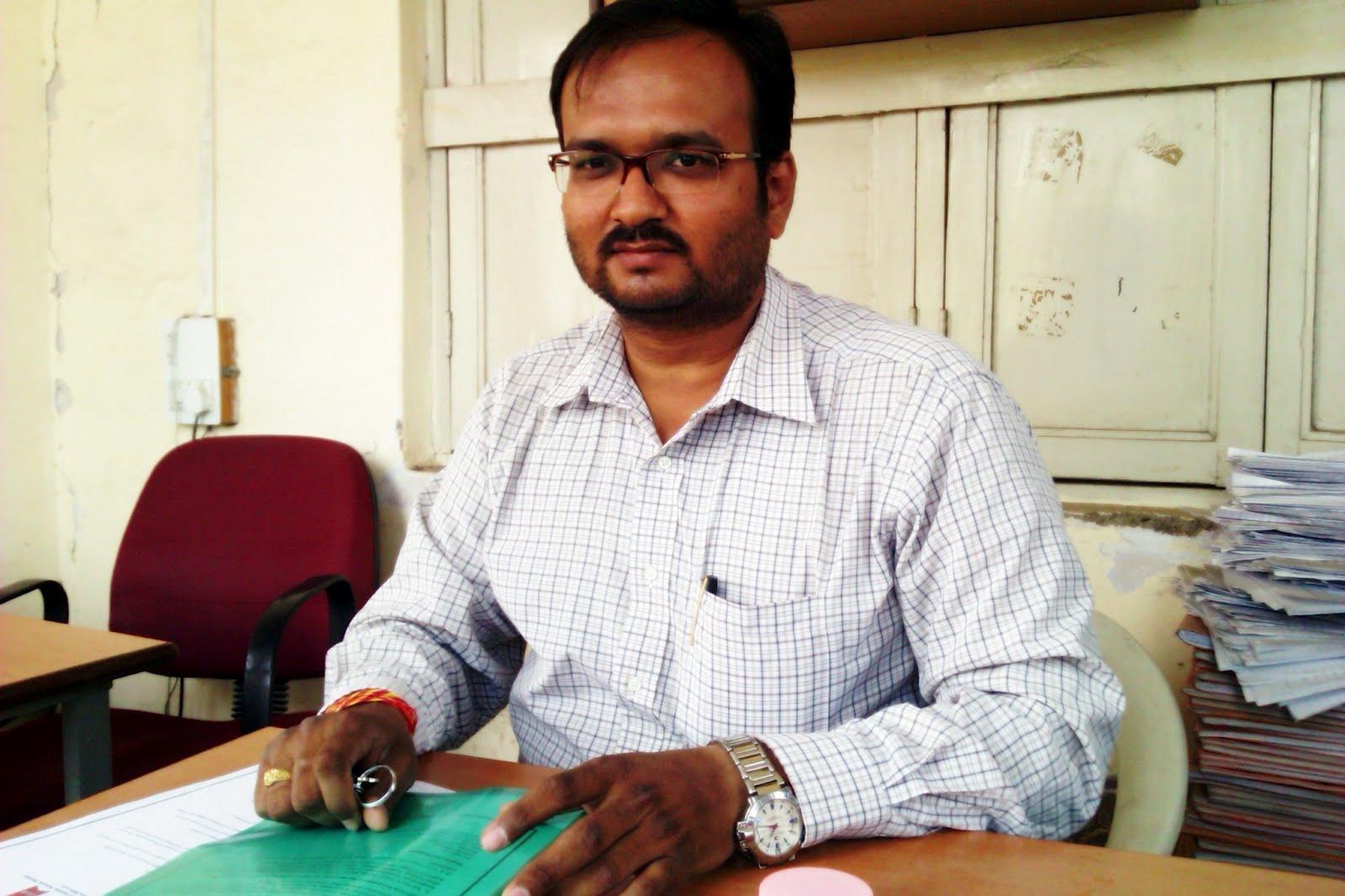 NAME :  Mr. Sujeet Singh
COLLEGE :.K.M. Agrawal college of Arts, Science and Commerce
LOCATION: Kalyan West (Gandhere)
Tell us something about yourself.
I have done my post graduation i.e MBA (in marketing) from Amravati University. I have had privilege of being in corporate field as a Manager in Bhushan Steels. After that I used to teach in Birla College as visiting faculty. I became Coordinator of K.M. Agrawal college in 2008.
Tell us something about your college.
The college was established in the year 1994 by Hindi Bhashi Jankalyan Shikshan Sanstha and BMS course was added in 2007. We offer various other courses also, like B.A, B.com, Msc (physics), bsc (I.T.), Bsc (C.S.) , Bcom (B&I), M.A and M.com. We have also applied for B.A.F course.
There are more than 7000 students in college. Our college is accredited B+ Grade by NAAC
 When did you join this profession? What inspired you to choose this line?
I learnt a lot in corporate sector and wanted to share my practical experience and knowledge with students. I joined this college in the year 2008. A student should learn the practical aspects more than just theoretical readings.
As a coordinator, do you also teach any subjects? Which subject do you love the most?
Yes, I teach Principles of Management (POM), Industrial Law, Marketing management, Business Ethics, Special Studies in Marketing and Retail management. My favorite subject is marketing management as it has a practical approach and involves all the aspects of management.
How are the roles and responsibilities of a coordinator different from that of a faculty? Do you like being a faculty or a coordinator? Which helps you to connect more?

Both the roles are totally different and have different importance. As a coordinator you have to coordinate all the things from every student to every faculty. I connect well to my students as a teacher, you can give personal attention and be like friend and solve their problems as a teacher more than a coordinator.
Who in your life has influenced you the most?
My father Dr. R.B. Singh ( Union leader President of All India College and University Employee Federation). His warm personality and helping nature has inspired me to get going. He is also the registrar of Birla College, Kalyan.
What should BMS/ Management education mean to a student?
It helps to cover all the aspects of management, Management based teaching starts from the very first semester and gives practical knowledge. To gain and learn more students should also do jobs and get as much practical knowledge as possible. The role of Industrial Visits in BMS course is also very important as it clears out the basics regarding the functionality and management of various industries.
Tell us something about your college's fests/events and extra co-curricular activities?
We conduct Annual Festival, Sports week and Falcon 2012 which is wholly conducted by BMS students. In addition we also conduct quiz competitions and various other cultural activities.
Do you think that it should be made compulsory for the students to manage both studies and be a part of college fests/events?
At the start of academic year we hold fresher's party so that students can open up and bond with each other. A step by step process should be followed to develop the student's personality. Students should be motivated rather than be forced to take part in various events so that they can understand college culture.
Tell us something about your college student's performances?
Our students have been performing quite well. The passing percentage is around 65% and we hope that it will improve more in coming years. Students take active part in college activities and are keen to learn new things.
What are your future plans for the college?
We have applied for various courses to Mumbai University BAF, M.A.are some of them. Infrastructure-wise a new building is being constructed and will be ready soon. We are also in talks with the municipal corporation to increase the frequency of buses on the college route so that students don't face any problems. We have also reapplied to NAAC for Increment in grade. The NAAC committee will hopefully inspect the college next year.
As a person, your mission and aim in life?
I want to do PHD in my field and grow more in educational sector so that I can share my knowledge much nicely with more students.
Does your college provide any placement assistance to BMS students?
We have a placement cell; some students of our college are placed in Tata Consultancy Services and other renowned companies.
What are the prospects after BMS?
It depends totally on the student whether he want to do MBA or join some company. A student shall seek admission only in renowned institutes if he wants to do MBA. It also depends on the factor that which company is providing you job; if the company is good then you should give it a go.
Any message to BMS students?
Clear your basics and take your studies seriously, always be ready for the worst case/scenario and try to gain as much practical knowledge as you can.
Be serious and sincere towards your studies.
Any suggestion or feedback to BMS.co.in?
BMS.co.in is helping students very much by solving their queries and clearing their doubts.