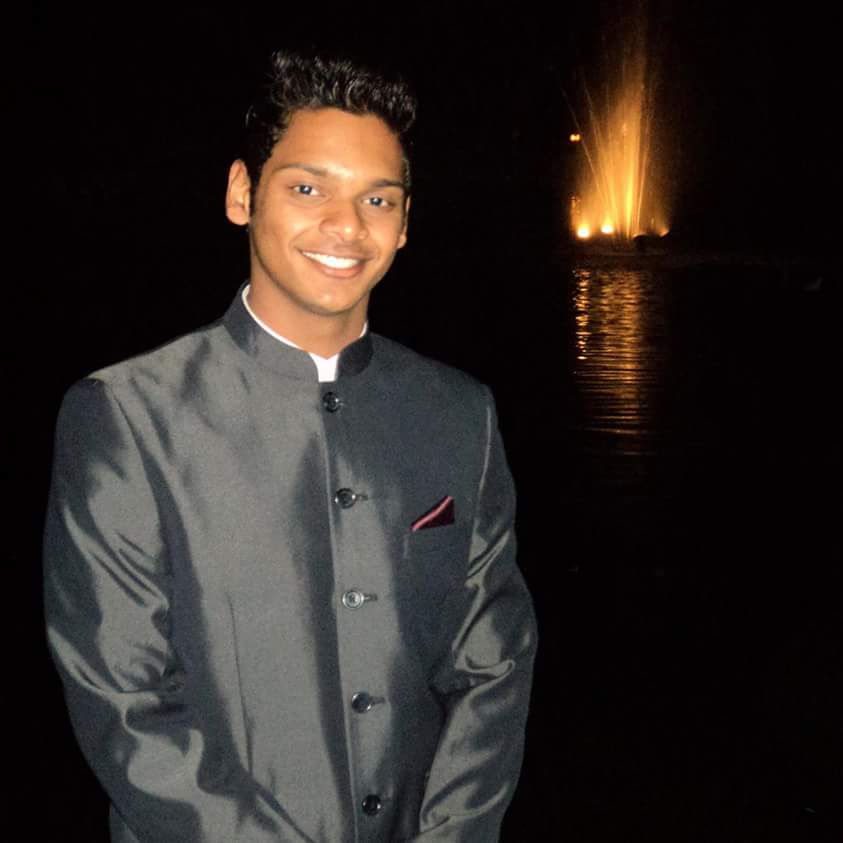 Name – Mohak Agrawal
College Name – K.P.B. Hinduja College
Course Name – BMS
Which year – SY
Tell us about yourself 
Well, talking about myself, I have done my schooling from THE DALY COLLEGE, INDORE.
From class 4th to class 12th I had been studying in India's one of the top boarding school (THE DALY COLLEGE). I was judged best NCC CADET from my school. Talking about acting, I have given many stage performances in my school days. We came first in inter public school competition in dramatics with a self-written script. My interests are ACTING, SWIMMING, RUNNING, READING NOVELS.
What I dislike is STUDYING, but as it is an essential part of life so I can't refuse from studying.
Tell us about your college
My college is highly reputed not even in Mumbai but in other states also. Students come from far away to study in Hinduja college. Even I am from Madhya Pradesh, came all the way here to pursue my graduation. I love being here and studying in this college because here I get to know people from different places and their respective cultures. My favorite faculty in college is MISS SHRADDHA JAIN, I have got to know her since my first day of college and she has helped me out whenever I needed.                                  
My happiest moments in BMS are many but what I would never forget is the week in which I attended a NSS camp in Jawahar. Coming to saddest, well being frank, I don't remember my saddest moment.
What inspired you to choose BMS and not any other course?
I joined BMS in the year 2013. Currently I am in second year of my graduation. I didn't knew what BMS was all about. Actually it was my elder brother's (CA. ANKIT AGRAWAL) advice to choose BMS and not opt for any other course.
According to you, what is BMS all about? As a student, what changes would you like to bring in Indian education system?
BMS bachelor in management studies, by the full form it says, to know all about management, how to become a manager, and what all are the good managerial skills. Indian education system is very boring. Education in India is full theory, it should be replaced by practical education. As a student, I would like to bring a major change in the Indian Education system and that would be to transform Indian education from full theory to at least starting with partial practical education.
Who in your life has influenced the most?
My parents have influenced me the most. Whatever I am today is because of them. They are the strength in my life. My teachers of THE DALY COLLEGE, INDORE had played a major role in transforming myself. Earlier I was very shy in talking to people and even I had stage fear but teachers from my old school in Indore had helped me a lot in winning from these problems. In short institute THE DALY COLLEGE, INDORE has given me which no one else could help me achieve it.
What would you advice someone planning to do BMS?
If someone is planning to join BMS now, my advice for him would be mainly to give his full attention on other activities and projects like presentation, debate, etc. rather than just focusing on studies. These activities help to develop overall skills Of an individual which includes his communication skills, how to present yourself in front of others, and many more.
3 Questions you would like to ask an MBA?
Three question which I would like to ask an MBA would be:     
a) What are advantages of doing MBA after graduation from BMS? Is MBA really required?
b) Why is MBA the only option which mostly 80% of the people choose to do after their graduation?
c) Is it advisable to do MBA immediately after graduation?
What are your future plans?
Talking about future plans, being frank, I am not completely decided with it yet. But for an experience I would be doing job for at least 2-3 years, then I would be joining my family business. I will try to put my managerial skills in my family business and will try to expand it further.
Your feedback for BMS.co.in ?
BMS.co.in website is very resourceful, just work harder to popularize this website. Try to update the job vacancies for which a BMS graduate can apply for.
I find this site quite useful for my academic purpose, it provides a lot of resources which are very helpful for a BMS student.
It is very useful for students to have access to any information pertaining to course and know about any latest announcement by Mumbai University.