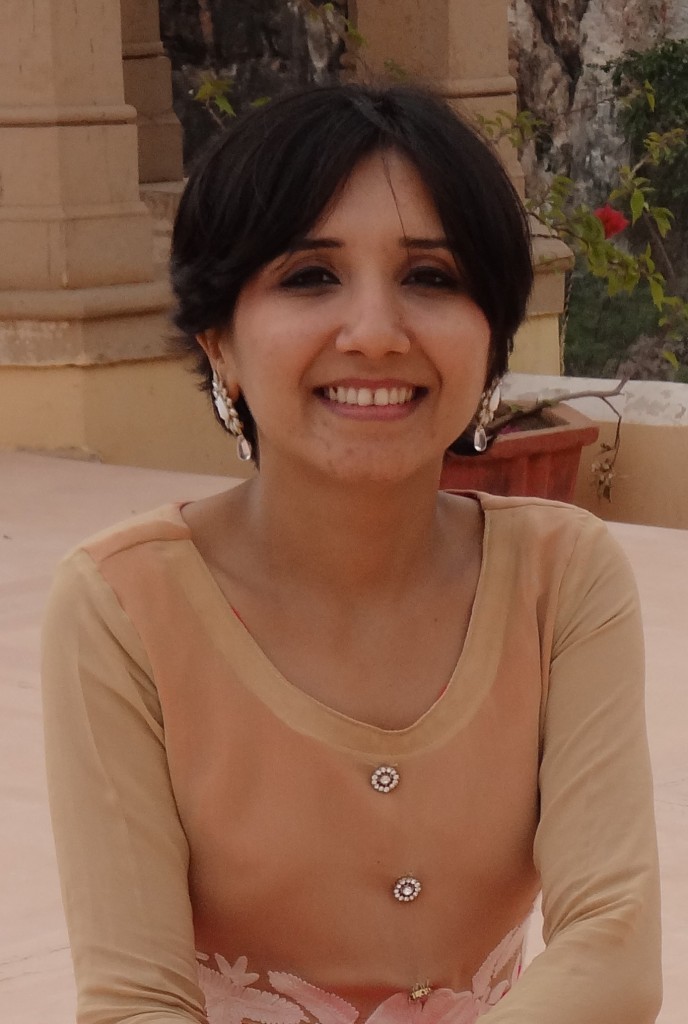 Name of the Coordinator – Jinal Sameer Shah
Name of the College – SIES College of Commerce & Economics, Sion (E)
Tell us something about yourself and your college.
Teaching profession for me was a choice and not chance. I always wanted to be an Academician. I have been born, brought up, married and living in Thane. I graduated from Mulund College of Commerce in the year 2006 with distinction. I have pursued Diploma in Financial Management from Welingkars Institute of  Management. I did my post graduation in Commerce from Mumbai University. I have also completed certificate course in Intellectual Property Rights from IIT, Mumbai & International Trade from Mumbai University. I have cleared UGC Net in Commerce twice & Maharashtra Set for lectureship. I have a corporate experience of 2 years in an engineering firm.  I have worked in Mulund College of Commerce in the B.Com department and joined SIES college in 2012. I became the Coordinator in June 2015. An avid reader and researcher, dancing is in my DNA and teaching is my heart & soul.
SIES College is truly a Temple of learning. Academics is our core strength. Extra curricular activities is something we have always encouraged and our students have won several awards and prizes in inter collegiate festivals. Our college offers various courses like B.Com, BMS, BAF, BBI, BFM, BSc IT, M.Com & Msc.IT.
When did you join this profession? What inspired you to choose this line?
I joined Nayak's Tutorials Pvt. Ltd as a lecturer for teaching subjects like Organisation of Commerce & Secretarial Practice in the year 2008. The creative satisfaction that I get from  teaching cannot be expressed in words. Teaching creates all other professions. It empowers me to inspire my students through my thoughts, words & deeds. The ability of a teacher to mould a student to bring out the best in them is something that has inspired me to take up Teaching.
As a Coordinator, do you also teach any subjects? If yes, which subjects you teach?
As a Coordinator I not only lead the department but also teach. Over the years I have taught several subjects like Principles of Management, Export Import Procedures & Documents, Service Sector Management, Public Relations Management, Marketing Management, International Marketing, Business Environment, Marketing electives-Consumer Behavior & Strategic Management.
How are the roles and responsibilities of a Coordinator different from that of a faculty? Do you like being a Faculty or a Coordinator? Which helps you to connect more with students?
As a Coordinator I lead a team of 6 full time faculties. The role of a Coordinator is quite diverse and versatile. Apart from teaching, a Coordinator has to look after admissions, examinations, extra curricular activities, placements, attendance, discipline, industrial visit, guest lectures, etc. Parent Teachers meeting, mentoring & counselling students has helped me strengthen the connect with parents and students. I believe a Coordinator is an academic parent of the student. And I am glad to perform, this role with conviction and sincerity
Who in your life has influenced the most?
My husband Sameer Shah has been the most influential person of my life. He has been my friend, philosopher & mentor. His support has accelerated the pace of my career.
Tell us something about your college fests/events and extra-curricular activities? Do you believe that it should be made compulsory for students to manage both studies and be a part of college fests/events?
Fantasies has been one of the most popular college festivals in Mumbai. Majority of the student organisers are from BMS course. With each passing year the scale of this event has been on a upward trend. It consists of cultural, sports, literary events & management games. The events are completely planned & executed by our students.
I dont think participation in events should be made compulsory. Students should be encouraged & incentivesed to participate in the events as it leads to an all round development of the students. It inculcates confidence & leadership skills in them.
Tell us something about your college students' performances? Does your college provide any placement assistance to BMS students? 
Our students have consistently performed well in academics and have won several awards in extra curricular activities at inter collegiate events. We encourage them to shed their inhibitions and come out of their comfort zone. As a Coordinator I ensure that our students participate in great numbers in extra curricular activities.
Our college also has a Placement cell to facilitate enterprising opportunities to students for internships and campus recruitment's.
What are your future plans for the college?
I intend to use digital platforms for delivering lectures. Enabling MOOC in college will facilitate international academic environment and content to students and faculties. Using Moodle is a top priority for me. I have also started a Facebook page:  https://www.facebook.com/jinalsameershah to facilitate sharing of videos, articles, ppts for inquisitive souls interested in their academic and professional well being.
What are the prospects after BMS?
BMS students have bright career prospects. The new restructured syllabus, electives and specialisation offered from second year has made the BMS course rigorous and relevant for the industry. BMS students can offer a lot to start ups who look for dynamic talent pool. The course also  creates entrepreneurial spirit among students.
What message would you like to give to BMS students?
Information is power & Reading is the key to success. Use reference books, read newspapers and refer good quality content on Internet. Internships is a must to make most of this course. This will enable students to understand better the theories and concepts taught in the class. Explore your talent by participating in various extra curricular activities.
Your suggestions/feedback for BMS.co.in?    
I think BMS.co.in is doing an excellent job by creating a network for content sharing. I personally think that this is a very robust and dynamic website providing latest information to students and faculty.  It is truly a one stop shop for any queries relating to BMS. All I would like to say is continue this great work.