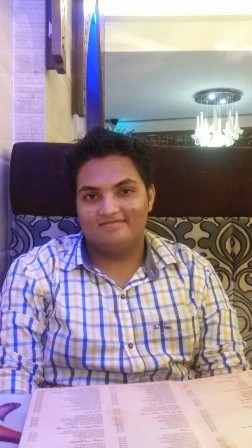 1) College days are unforgettable and infact they are the most happy days of every student's life. As a BMS CR, what are your favorite BMS / college life memories?
No doubt that college life is unforgettable and the happiest days of every student's life. My favorite BMS memories as a BMS CR are when I stood up for a reason in my class and my whole class was with me that time and it was very special for me.
2) What do you mean by leadership? Tell us about a time / describe a situation when you have proved you have better leadership skills.
Leadership is a quality which makes you different from a normal person. If a person is able to guide a group of people effectively and makes them achieve the desired goal then the person is a successful leader. There is a situation which proves that I have better leadership skills. I do my daily routine work on time. For e.g. checking the timetable etc. I always sit with my classmates and discuss about their problems. If some student has any problem then I personally go with that student to my class teacher and try to solve the problem.
3) What are your future plans / career goals / aim in life?
My future plan is to clear my 3 Years of BMS with flying colors and I want to stay the CR of my class for all the 3 years. After that I want to do my MBA in HR and want to work for a Multinational company.
4) What quality do you like the most about yourself and why?
The quality that I like the most about myself is I always look forward to solve others' problems. For me, my class is most important. I try to sort out the problem by myself if it is not in my hand then I consult my teachers.
5) Being a young leader, what message would you like to youngsters / juniors / BMS students?
As a young leader, the only message I would like to give to BMS students are respect your teachers and don't get in any teacher's bad books. Always be in the good books of faculties and study hard.