Name – Abbas Sadriwala
College Name –  K.P.B Hinduja college
Course Name – BMS
Which year – SY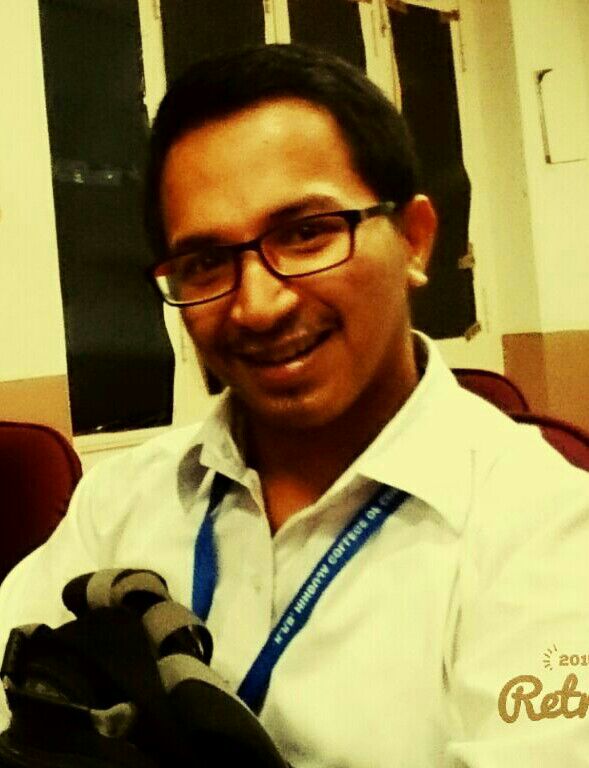 Tell us about yourself
Myself Abbas Sadriwala. I am in SYBMS studying at Hinduja College of commerce. My likes includes making new contacts, surfing internet and watching movies. I hate those things which are not done in proper order.
Tell us about your college
My college is that place where we not only study but we also interact with each other and take initiative in every work, whether it is related to academics or for planning of events and other extra circular activities. I love my college because it is very close to station and it saves a lot of time. My favorite teacher is Rahul Shah Sir, he teaches us Strategic Management. I like his teaching because he gives all overview about subjects.
When did you join BMS? Which year you are in? What inspired you to choose BMS and not any other course?
I joined BMS in 2013. I am currently in second year. Truly Speaking I have least interest in doing Bcom or any other course. I have more interest in doing business so I decided to go with BMS.
According to you, what is BMS all about? As a student, what changes would you like to bring in Indian education system?
BMS is mainly about having the rough knowledge about all management aspects. Indian education is mainly based on theoretical knowledge there is need for having practical experience like having internship and various sort of things like that.
Who in your life has influenced the most?
My mother because she is my source of energy and inspiration. She always shows me the right path and always tries to increase my confidence.
What would you advice someone planning to do BMS?
I would advise that there many more streams that are unexploited and always do follow your interest.
3 Questions you would like to ask an MBA?
A] Is it advisable to do MBA immediately after education?
B] Which field is suitable and booming in recent market for doing MBA?
C] What are your future plans?
What are your future plans?
My future plan is to become an entrepreneur and to do business in hardware sector.
Your feedback for BMS.co.in?
It is very useful for students to have access to any information pertaining to course and know about any latest announcement by Mumbai University which is provided in your website.